16 August, 2022
Proposal to sell park riles residents
AN Atherton park may be sold off and developed into medium to high density housing as Tablelands Regional Council tries to find ways to ease the housing crisis, but nearby residents are already up in arms at the idea of losing the green space across the road from their homes.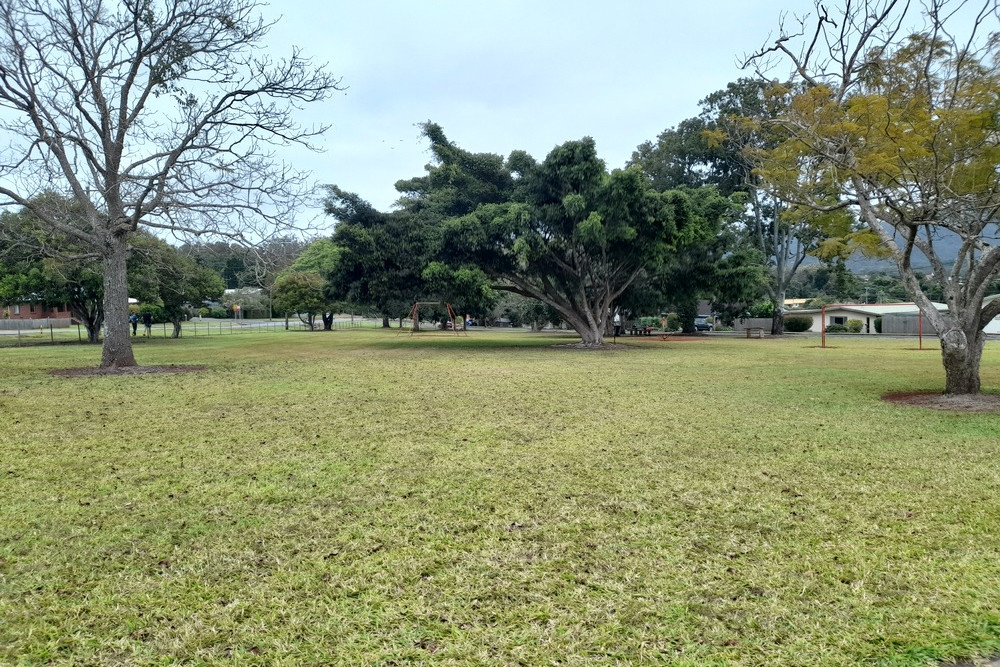 At its recent meeting Cr David Clifton asked officers to investigate selling the un-named park on Pink Street near the Hilltop Café so it can be turned into medium to high density housing which usually involves houses on small lots or unit development.

Addressing the council, Cr Clifton said the Atherton Tablelands, like the rest of Australia, was experiencing a severe accommodation shortage and with only detached houses being approved in the past 12 months, there was an obvious lack of multiple dwellings in the area. 
Only seven per cent of dwellings in the Tablelands local government area are classed as medium and high-density housing options compared to 23 per cent in regional Queensland, 24 per cent in Queensland and 27 per cent across Australia. 
"The above factors have severely limited the ability of families to permanently move to the area as well as reducing the number of properties available for rental at reasonable rates," Cr Clifton said.
"In Atherton, there has been an emphasis over many years towards conventional 3-4 bedroom homes with very few approvals for 1-2 bedroom units."
He said the provision of higher density housing would provide the opportunity for younger residents to remain in the community and return to take up positions after completing higher level education.
"This aspect would begin the process of balancing the demographic lean away from an older population base and potentially lead to an improvement in the vitality of life in Atherton," Cr Clifton argued.
The current housing crisis was also a major factor in his proposal, citing a record low rental vacancy rate of 0.1 per cent in the March quarter, a significant shortage in accommodation available for seasonal workers and for low-income earning families. 
Cr Clifton said the "under-utilised" park bordered by Maunds Road, Pink Street and Leinster Street could be converted into higher density housing development. 
But residents who live on Pink Street who look at the park from the front of their homes are appalled at the idea of losing the green space. 
Antonia Peluchetti, who is 94 and has lived at her property for 50 years, says her husband and her purchased the land for their house based on the park being across the road. 
"How dare they? There is all this land around Atherton, why do they have to take the park for housing?" she said. 
"A lot of kids sit in the park, and visitors passing through get food at the café and sit in the park, so I am totally against this idea." 
Mrs Peluchetti said she enjoyed the view of the trees in the park from her front patio and did not want that replaced with buildings. 
Her views were echoed by next door neighbour, 91-year-old Molly Daniel, who has lived in her house for 30 years.
"I am definitely not in favour of that," she said. 
She said she liked the quiet amenity of the neighbourhood and did not want high density housing across the road which would spoil her peace and quiet. 
Mum Lorna Hankin who also lives in Pink Street, was adamant the council should not sell the park – instead, she wants the park to be upgraded with equipment such as BBQs so more people could use it. 
"My kids go over there and play but I think people would use it a lot more if there was more equipment in there," she said.
"I often see kids will wait in the park for their siblings from the school to come to them so I think the park does get used. Instead of trying to sell it, council should upgrade it."
Cr Clifton's call for a report into selling the park land off for development was supported by most councillors, with Deputy Mayor Kevin Cardew advising that the because the 4800sq m block would only really be suitable for unit development. 
"It's not an ideal block constrained by road frontages all around – it's a 4800sq m block – you might get four houses at best on there, whereas if you go with two-storey type unit development on there, you will achieve more liveable units than you would if it was just housing," he said.
All councillors voted for a report to come back to council on options for the block.
Most Popular