17 July, 2022
Reconciliation rocks recognised
COOKTOWN'S recently created Reconciliation Rocks precinct has been recognised for its meaning and beauty after it was awarded the 2022 Australian Institute of Landscape Architects Queensland award for Cultural Heritage.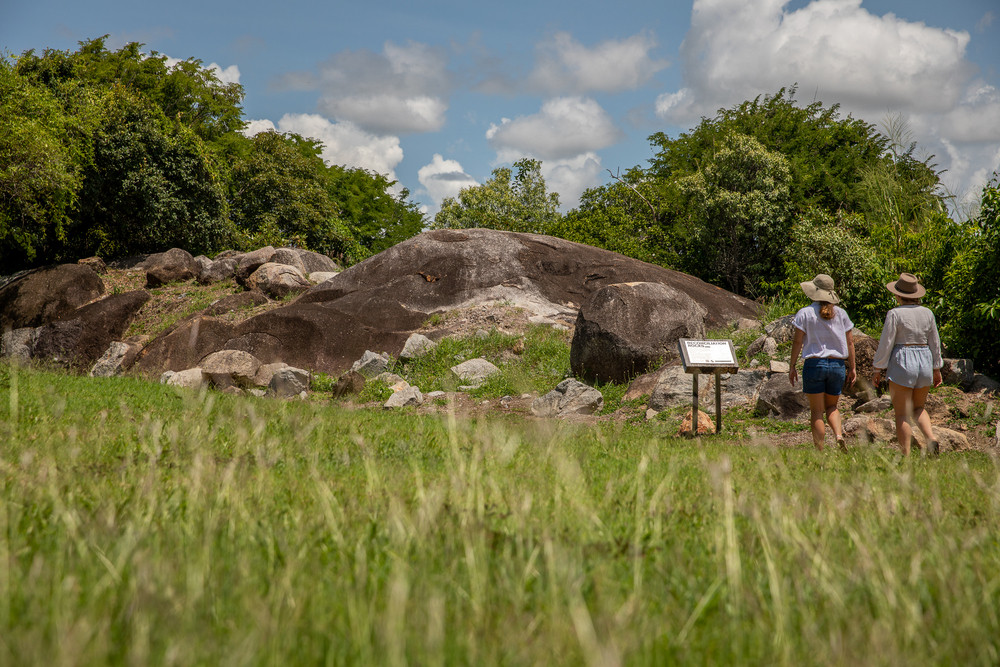 The precinct was designed by landscape architect Andrew Prowse of LA3 Landscape Architecture and features two striking pieces of public art by renowned sculptor Braham Stevens of Studio Braham, which help to define this special place.
The project was a joint initiative between the Cooktown Re-enactment Association and Cook Shire Council and to ensure the historic precinct respectfully honoured the story of Australia's first recorded act of reconciliation, an extensive community consultation program was undertaken. 
"Central to the project was the collaboration between First Nation's stakeholders and the design team to ensure the space authentically showcases and meaningfully shares the story of first recorded act of Reconciliation that took place there in 1770," Cook Shire Mayor Peter Scott said. 
"It is a tremendous honour and a testament to the success of this collaboration, to see the precinct and the team that helped bring it all to life recognised with this award." 
Australian Institute of Landscape Architects is the peak body for the landscape architectural profession. 
Having won the State Award, Reconciliation Rocks now qualify for automatic entry into the National Awards.
Most Popular