2 February, 2023
Remembering Aunty Mary
EX-MAREEBA resident Mary Ethel (Wilson) Hugg sadly passed on January 17, 2023 at Gracewell - Eventide Lutheran Home in Denison at the age of 100 years.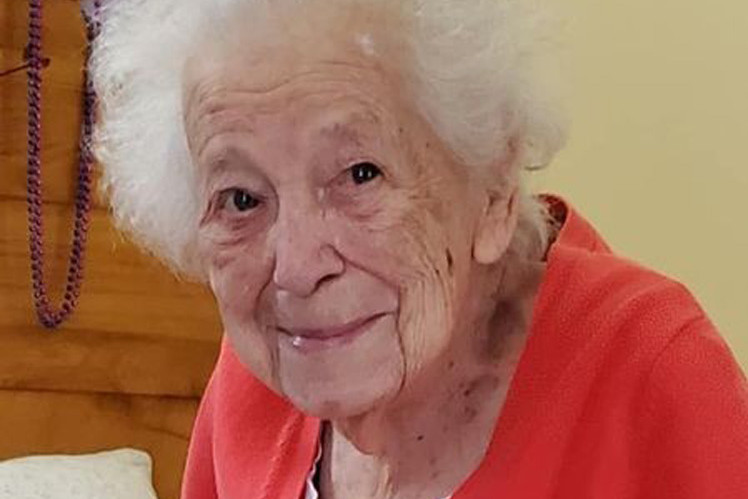 Mary was born on August 30, 1922 to George Alfred and Mary Anna (Howe) Wilson in Innisfail, Australia.

She was raised in the Anglican Church of Australia and also received her education in Australia.
The family moved to Mareeba around 1938 due to her father's health issues but regardless of his condition, George bought a dairy business in Atherton and supplied milk to the local townspeople. Mary started helping her father by assisting with the delivery drives to Mareeba and soon enough she was doing the route to Mareeba on her own.
Later in her life in Mareeba, she became a seamstress for her sister's business and throughout World War II she would help her mother sew insignia patches for the American GIs in town.
Without consulting their parents, Mary and her cousin, Myra joined Voluntary Aid Detachment (VAD).
VAD was a program started in 1909 to provide nursing care for military personnel throughout the British Empire.
Mary married Curtis A. Hugg on October 30, 1943 in Mareeba, Queensland, Australia.
Curtis was one of the American GI's who caught her eye as he played the piano alongside her during his time off.
It was Curtis meeting her father, George, and bonding over dairy farming that eventually brought the two together.
Following their marriage, she left the only home and family she had known, boarded a ship and moved to Iowa at the age of 22. The couple were blessed with three children: John, James and Mary.
Mary was a member of the First United Methodist Church in Denison and enjoyed quilting with others for church activities. She was also a member of Crazy Quilters Club.
Decorating the church altar with flowers was something she looked forward to every season. In her younger years, she was a girl scout and cub scout leader for her children.
She spent time working at Two Minys and also at the Sheltered Workshop at WESCO teaching sewing classes.
Over the years, many people brought their clothes to her home for alterations.
Along with her precise and steady handwork, she tended a large vegetable and flower garden for many years. She enjoyed reading and completing crossword puzzles.
Above all, she cherished spending time with her family and she was a proud grandma.
Mary will be dearly missed by her family that remains in Mareeba – The Braes, Hasties and Wilsons
Most Popular