10 December, 2022
Reservoir project in final stages
THE final stages of the new Ravenshoe Reservoir project are underway, with Tablelands Regional Council close to awarding the contract for the design and construction of a new water treatment plant, new water mains and a booster pump station.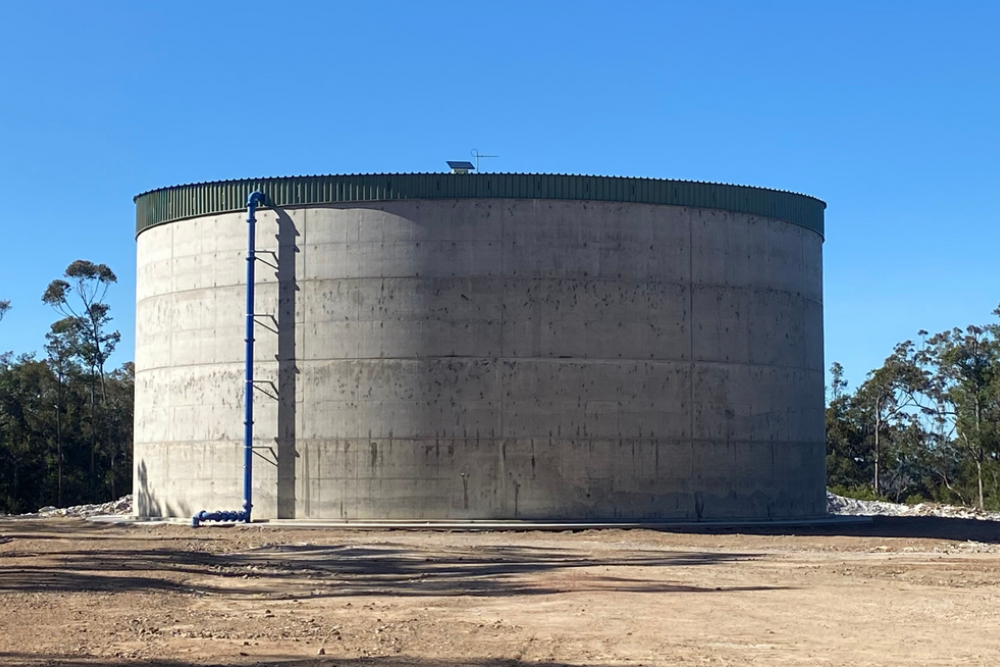 Stage 1 of the project included the construction of the new reservoir, upgrades to existing intakes at North Cedar Creek and the Millstream River as well as a booster pump station and multiple new pipelines within the Ravenshoe township.

Currently, five separate run-of-river water supply schemes to supply the communities of Ravenshoe, Bellview, Cassowary and Millstream North and South.
"The Ravenshoe WQIP Stage 2 will result in the consolidation of these five schemes into a single scheme with a central water
treatment plant in Ravenshoe and approximately 23km of water supply pipeline to supply the local communities of Bellview, Cassowary, Millstream South and North," a report to council stated.
Because of the size of the project and its technical nature, council has opted to take on a third party to assist with project management and contract administration, awarding that task to PMCA Services for a cost of $366,456.
The tenders for Stage 2 were set to close on 29 November, with council expected to award the contracts for the works early next year.
Council has allocated $2.4 million in this year's budget for the works and $6.423 million in the 2023-24 budget
Most Popular