2 November, 2023
Residents present Peterson Creek petition to council
A PETITION with more than 2500 signatures has been presented to Tablelands Regional Council, highlighting the significance of the Peterson Creek walking track in Yungaburra.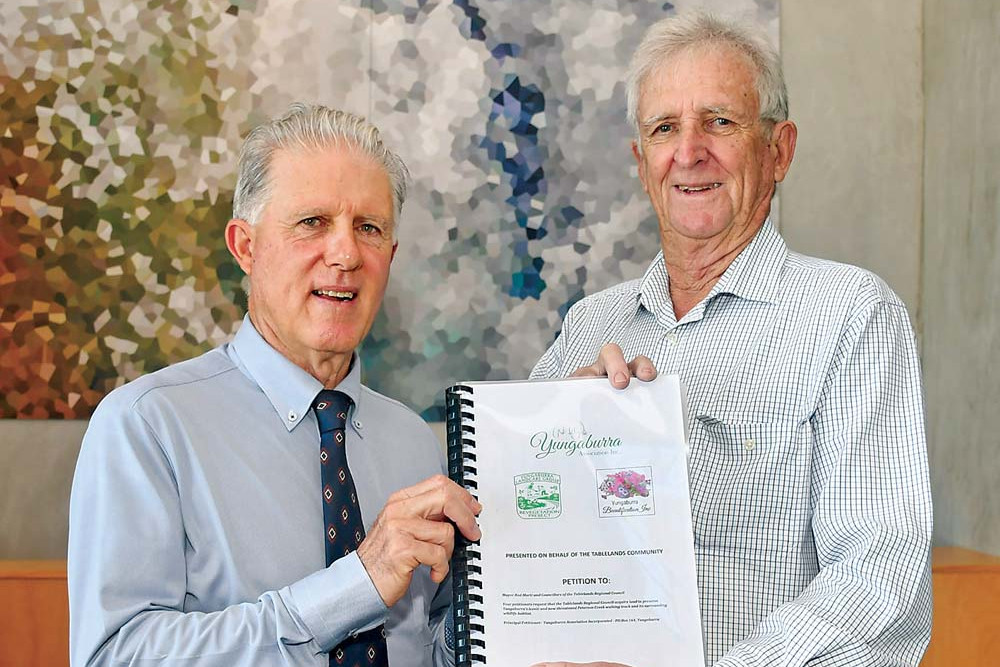 Yungaburra Association president Ken Jack met TRC Mayor Rod Marti on the steps of the Disaster Coordination Centre last Thursday to deliver a report containing the petition results and testimonies.
The report, compiled by the association, also showed the level of tourism the track attracts, with 201 responses to the petition coming from international visitors.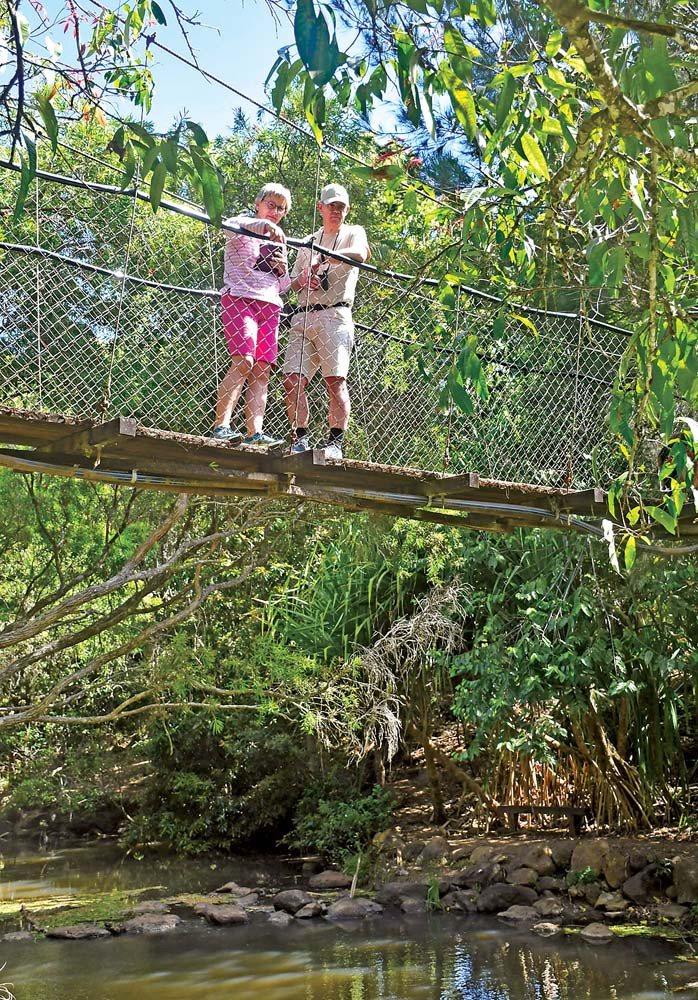 Mr Marti welcomed the petition and pledged to explore options to preserve the evidently beloved destination.
"We understand and are fully across the issues that are going on (with the walking track)," he said.
"We thank Ken Jack and Yungaburra Association for bringing us this petition today.
"I would just like to reaffirm that, as a council, we are doing everything that we can to secure that walking track. 
"We understand the importance of that walking track to the Yungaburra community, and we are doing everything we can in a strategic and sequential way.
"We are fully committed to progressing that."
Yungaburra Association treasurer Rolf Straatemeier expressed his appreciation for the community's support since he initiated the petition three weeks ago, hoping it will give TRC solid evidence of the track's usage.  
"The association is just so thankful for all the people who have supported the petition, especially because it was only conducted over a short period of time and it obtained an excellent response," he said. 
"Hopefully, our council will see just how important it is to the community and act accordingly."
Mr Straatemeier also urged locals from across the Tablelands to "hold their councillor accountable" and continue to advocate for the track.
"Whether you live in Ravenshoe or Tolga, ensure that your local councillor can help support this important asset on the Tablelands," he said.
Most Popular