2 October, 2022
Rising stars hit all the right love notes
LOCAL rising country star Jeremy Fletcher dropped his latest single "Me and You" last week, just days before heading the big stage at Savannah in the Round.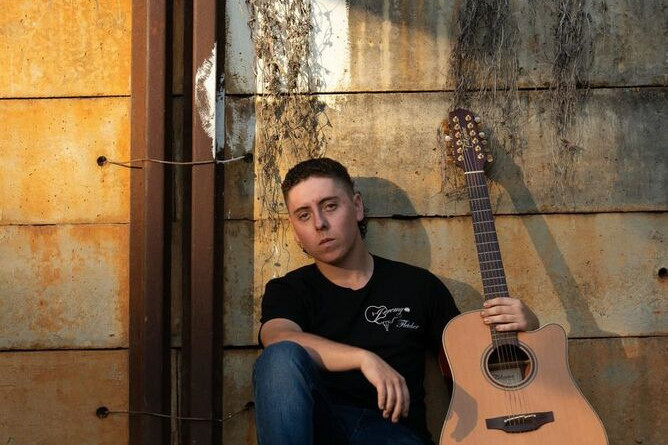 Partnering with local aspiring song writer Konnor Furber once again, the duo decided to write a song about romance and the happiness around love.

Since it's release last Friday, the single has received support from country music fans across the region and beyond.
"It feels good to be releasing another song, it gives us the opportunity for our names to be heard and to share what we do with as many people as possible," Jeremy said.
"It's more of a romantic, happy love song, but with these sorts of songs it could mean different things to different people, it's based on perspective."
The song is a switch from the duo's last single "One of a Kind" which was released in March, telling the story of heartbreak and the memories from a past relationship.
Since the release, Jeremy and Konnor have been working on several new songs and pre-paring for Savannah in the Round, promising the release of an EP sometime in the future.
"Me and You" by Jeremy Fletcher is avail-able to listen on all music streaming platforms and will be performed at Savannah in the Round on Saturday at the Big Top Music Hall and Sunday at the Bull Bar.
Most Popular