17 July, 2023
RODEO ACTION AND WINNERS
COMING out on top in an impressive finals win, Eli Toby of Normanton took out the open bull ride at this year's Mareeba Rodeo.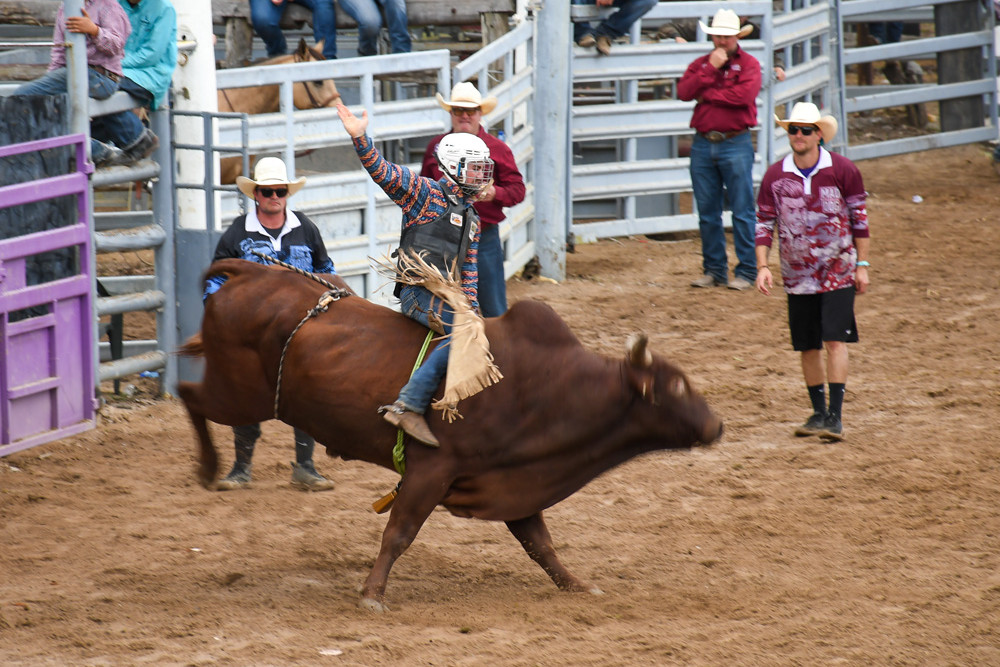 Fast, quick and steady, Toby (pictured) took on every bull with precision with the win on his mind and was a crowd favourite from the start.
However, Heath Nicholls took home top cowboy whilst top cowgirl was tied between Sallie Pilgrim and Robyn McKellar.
Local cowboy Travis Koolatah made his debut in the open bull ride, scoring 70 points on the back of El Paso in round one. 
In the bareback finals, there was only one man who took on the challenge of what has been described as the most physical sport in rodeo. 
Brandon Van Zyl took home the win in the bareback category after surpassing eight seconds in the final, with the crowd going crazy.
In the State of Origin, it was New South Wales who took out the title in the 34-32 win. 
It all came down to the last points, with Queensland in the lead for the majority of the game before New South Wales pushed through in the final rides.
• FULL RESULTS WILL BE PUBLISHED IN NEXT WEEK'S EDITION
Most Popular