28 March, 2023
Roosters' flame rekindled by community
DESPITE nearly bowing out of the FNQ Rugby League competition just a few weeks ago, the Atherton Roosters have rekindled their flame and fanned it into a raging fire after the town and the surrounding communities banded together to keep the century-long history of the club alive.
By Rhys Thomas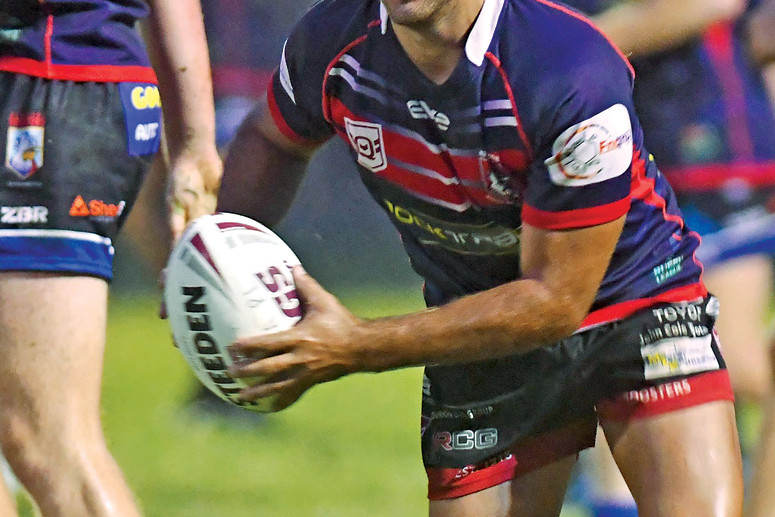 The long-standing and proud history of the Atherton Roosters was nearly extinguished after the club was given just a few days to pull together enough registered players to field an A-grade and reserve-grade side.

Alarm bells began when limited numbers were showing up to training and not enough players had registered which gained the attention of FNQ Rugby League.
FNQRL consequently gave both the Atherton Roosters and Cairns Suburbs, another club with few registrations, just a few days to pull together players.
In the club's time of need the community it has given so much too paid back the favour tenfold as ex-roosters and community members stood up to help in any way they could including new committee members Paul Pensini, Allan Poggioli and Seppe Barletta who have stepped in and as president, vice-president and treasurer respectively alongside Darryl Day as secretary.
"The numbers basically got up to a maximum of about 12 or 13 players and we were two weeks out from the season," Mr Pensini said.
"Then we got the letter on Monday or Sunday night, saying if we didn't have 30 to 40 registered players by 7pm Tuesday night, we don't meet the criteria to be in the competition."
During this time, seasoned Atherton Roosters coach Graham Clark Snr stepped down from his position as head coach which led to veteran player Nathan Curcio stepping up to the mantle.
"Graham and his two sons have done a tremendous job for our club, Graham has brought success to the club as a coach and his boys are probably two of the best forwards in the competition without a doubt," Mr Pensini said.
"Their contribution to this club has been enormous and as a former player, fan, spectator and as someone who loves the Atherton Roosters, I am immensely appreciative of that."
Curcio and a few of the other committee members got to work hitting the phone and knocking on front doors as they tried to pull together enough players to fill a side, which they completed with great success.
Just a few days after the fateful Thursday training session, numbers nearly quadrupled as over 40 current, past and new Roosters' seniors turned up to give back to the club.
"We basically went from 13 players to 40 players within 24 hours" - Atherton Roosters president Paul Pensini
"Some of those guys haven't trained at all, some of them haven't played for three years and some of them haven't had a run in five years," Mr Pensini said.
"We put a team together and we travelled to Mareeba on the weekend and we were able to get a victory in both grades which was phenomenal and a huge effort.
"Some of the guys playing in the front row were probably 30 to 40 kilos lighter than their counterparts but they tackled their hearts out – they done themselves, the club and the town proud."
Curcio spent nearly all his rugby league career on the Tablelands, from his time as a Malanda Eel playing in the Eacham Junior Rugby League competition, to his Atherton Roosters A-grade debut in 2012 at 17.
He now feels incredibly honoured to step into the role of captain/coach of A-grade.
"I am not taking this role just to put a name of a piece of paper, a lot of people in the community know that I don't mess about, I like to take things on and give it 110 per cent," Curcio said.
"This year is about setting standards in the club through my playing group, building connections and finding a routine that suits the environment and the culture of the community and the lifestyle of the players."
The new Roosters side was pulled together just a few days before their trial match against Mareeba which both the A-grade and reserve-grade sides emerged victorious.
Curcio was blown away with how many people rose to the challenge and supported the Roosters in their time of need.
"These boys have come together at a time where the club needed them the most" A-grade captain/coach Nathan Curcio  
"I knew I had a lot of close connections with the boys but to this extent, how they've committed to the town, the club and to myself, it has really left me speechless," he said.
"The other night when we beat Mareeba, I know it was just a trial but for us it felt like a grand final – we went in the sheds and everyone was a bit blown away with what happened.
Most Popular