19 October, 2022
Running to Chillagoe for Cole
To honour a late community superhero Cole Wyatt, family and close friends will be dressing up as their favourite Avengers adorned with silly crazy socks and tackle the 140km Great Wheelbarrow Race in its 20th anniversary next year.
By Rhys Thomas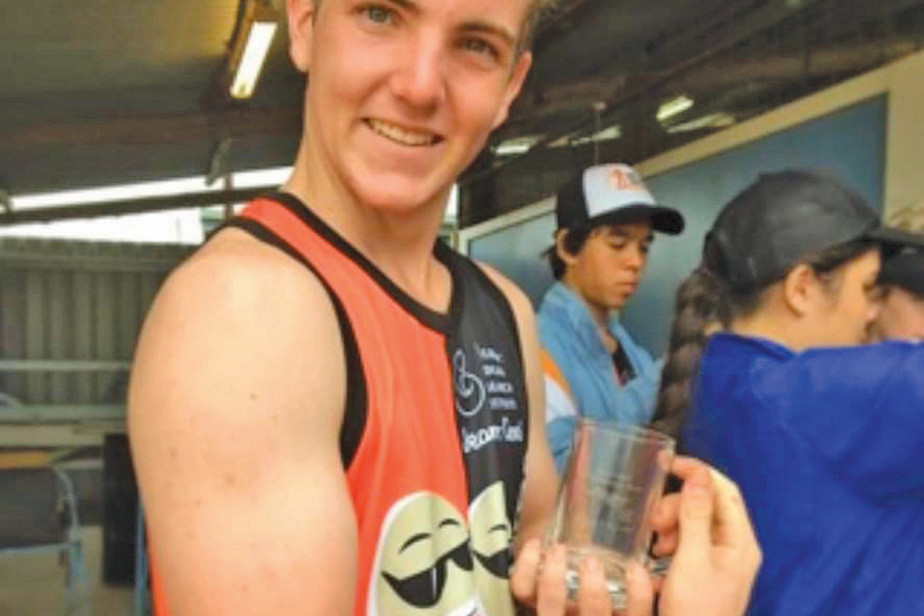 A wheelbarrow race veteran himself, Cole ran the race twice, once in 2018 for the Mareeba State High School team Scrambled Legs and again the following year in the Mareeba Rotary team.

Cole's brothers Jack and Tom along with their partners, his school and childhood friends are all amongst the people registered to run in the team To Chillagoe for Cole – Tom is driving the bus and Jack will mainly be providing encouragement with a big pink whip.
Mother Lenore Wyatt has seen an overwhelming amount of interest for the team and she already has a support crew that is overflowing with people however a bus still eludes the To Chillagoe for Cole team.
Lenore said while the team had not fully decided on what to raise money for, she is certain the team will come to the decision to have the money go towards the Cole Wyatt Resilience Award and turn it into a bursary – to allow a student to pursue the theatre arts, one of Cole's passions.
"We did it to honour Cole and we didn't expect this kind of a reaction but I am learning new things every day about what Cole did in the way of kindness," she said.
"Every day I learn new things about how many people he touched.
"I didn't expect it but I love it and to me, it is the epitome of what our family has always stood for."
The team will be fundraising through trivia nights, hoping to encourage trivia wizards Michelle and Michael Bryce to get back involved, selling crazy socks – Cole's favourite accessories – an adult only fancy-dress bingo night and more.
The first fundraising night has been announced as an adults only bingo on 12 November at the Mareeba Tennis Club, people are encouraged to attend and dress up as something starting with C.
The price is $15 per person with a bar available and a light meal provided, for more information head to the To Chillagoe for Cole Facebook page.
Next year's Great Wheelbarrow Race will begin on May 12 and run until May 14 from Mareeba to Chillagoe
Most Popular