5 December, 2022
Sailing club signs off on year
IT was smiles all around at Tinaroo Sailing Club's recent Christmas party and presentation day as the club took time to reflect and celebrate on its members' achievements over the past year.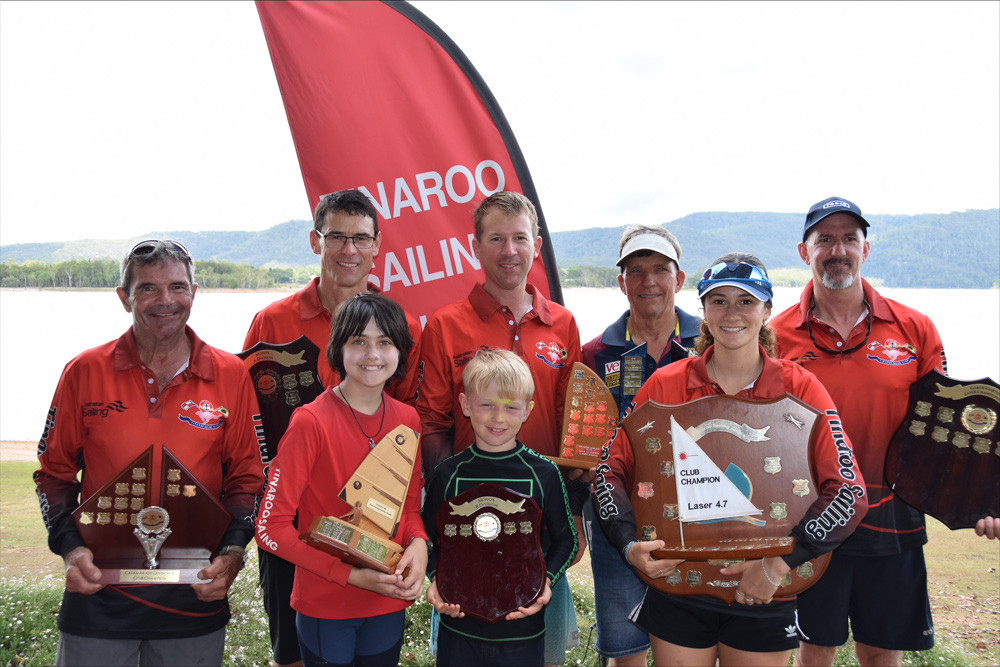 Santa made his arrival by water and greeted all the young and not so young sailors with some lollies before the club honoured its club champions.

The Great Feva Race was also hosted on the day as Travis Wadley and Luca and Kamryn Raisin emerged the novelty race's victors.
If you are interested in being part of the fun next year, keep an eye on the club's website tinaroosailingclub.com.au or their Facebook page.
Next year's season will start with a free discover sailing day at the end of January.
The club also wishes best of luck to all its sailors competing in the upcoming Sail Brisbane, Sail Sydney, Australian Laser Nationals in Sydney and O'pen Skiff Nationals in Perth.
Perpetual club champions
Cats B: Mike Tolley
Laser Full: Scott Ivory
Laser Radial: Darryl Beattie
Laser 4.7: Breanne Wadley
Mono A: Roger Wadley
Tasar: Peter MacGregor and Lili Jansen
Mono B: Benjamin Rankine and Tristan Rankine
O'pen Skiff: Amelia Tracey
Bob Wadley Memorial Trophy: Darryl Beattie
SeaGals Trophy: Breanne Wadley
Mike Formosa Memorial Trophy: David Mills
Queensland Country Bank Cup: Scott Ivory
Most Popular