14 October, 2023
Scarecrow Festival set for fun return
ENJOY some old-school fun and games at this year's Tolga Scarecrow Festival.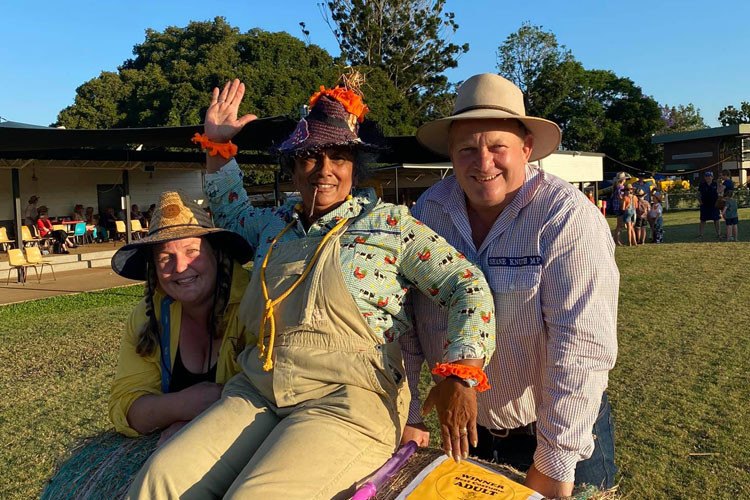 Set for 21 October at the Atherton Showgrounds, there'll be fun for all and organisers are keen to see the community come together for the event. 
While it's also about the scarecrow competition, organiser Tamara Taylor said people would be able to enjoy market stalls, old-fashioned games and entertainment.
"The event focuses on community cohesiveness and celebrating the farming community," Tamara said. 
Admission is just $3 and from 4-8pm the event will showcase groups and businesses for a fun afternoon in Atherton. 
There'll be activities such as sugar cane javelin, sack races, bale run, three-legged races, egg and spoon race and more. 
It wouldn't be the Tolga Scarecrow Festival without a scarecrow making competition and Ms Taylor has encouraged families, groups and businesses to get creating. 
The winning scarecrow will be announced at 6.30pm along with the successful colouring-in competition entries. 
Ms Taylor also urged adults and children to come dressed in their best farming gear or as a scarecrow, for a bit of fun. 
Winners in the fancy dress competition will be announced with prizes presented on parade at 5.30pm.
A range of market and community stalls will also set up for an evening of shopping and information, and include: Tiny Delights, Gifted Design, Wood 'n' Play, Tableland Community Link, Tamara Lay Art, Kate & Co Collection, Made by Me - CaseyP, ENJO, Devine River Wellness Natural and Organic Skincare, The Blushing Balloon, MummaBear and Soapbox 4883. 
Ms Taylor said they have invited community groups to have an 'Old Skool' style stall at the event to raise money for their charity. 
Those taking part include the likes of Disability Matters, Walkamin State School, Atherton State School, Better Together, PCYC Atherton OHSC and QCWA Tolga Branch. 
There'll be food and drink galore, from Greek street food to coffee, tacos and the Tolga CWA Kitchen, Scouts Food Hut and more. 
It's an event Ms Taylor said wouldn't happen without the support of the community and businesses who put forward funding to make it happen. 
"It's about bringing the community together and taking pride in our community to celebrate where the Tablelands has come from."
Most Popular