25 January, 2023
Small museum wins big award
National Trust Cooktown Museum, in partnership with Relative Creative, has been named as the winner of the 2022 Gallery and Museum Achievement Award (GAMAA) for the Waterways and Bama Display Cooktown Museum.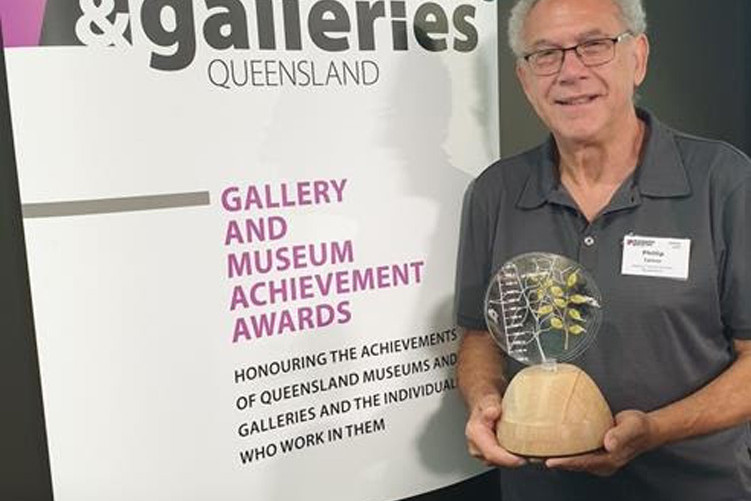 The Achievement Award was in the category of Projects for Organisations with Paid Staff for Waterways & Bama Dis-play Room, and was presented at a ceremony in Brisbane yesterday. Museums and Galleries Queensland is the peak professional body for the public museum and gallery sector in Queensland.

Heritage Manager National Trust QLD Phillip Tanner said he felt honoured to accept the award.
"This is a wonderful achievement and recognition for both Cooktown Museum and Relative Creative, and we are so honoured to accept this award," he said.
"It has been an exciting time, with a reimagination of the mu-seum."
Co-Director of Relative Creative, Tristan Schultz said it was humbling to be involved with the museum and is proud to have the small town attraction recognised nationally.
"The long, respectful and humble co-design and interpretative design work of recoding narratives at Cooktown Museum has been an experience of amplifying immensely powerful stories that the Cooktown First Nations community have always known," he said.
"Now those narratives take their rightful place centre-stage! We commend the National Trust of Australia, Queensland for providing the space, funds and continued trust to make this project possible and are grateful to all of the locals who have contributed their knowledge and lived experience to the project"
Most Popular