12 September, 2023
Spend a weekend healing
A WEEKEND of healing will be taking place at the base of Emerald Creek Falls this weekend to help participants refocus, regroup and re-empower themselves.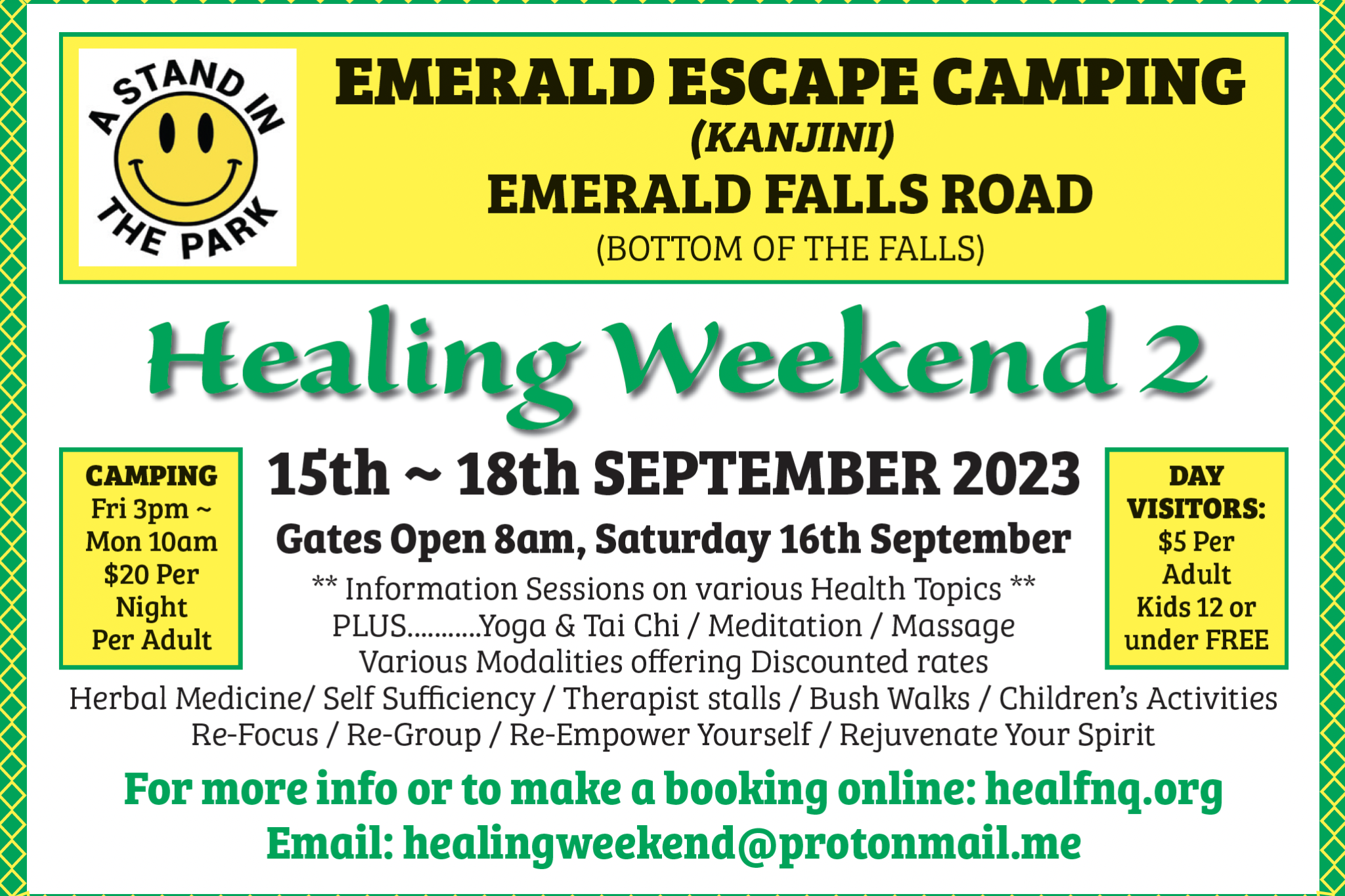 Healing Weekend 2, hosted by A Stand In The Park is set to kick off on Friday 15 September until Sunday, 18 September with a goal of immersing participants in nature. There will be information sessions on various health topics as well as yoga and tai chi, meditation, massages, herbal medicine, therapy stalls, bush walks and kids activities. 
There will be no power or mobile phones, promising a relaxing weekend to disconnect from society and reconnect with nature. 
For information or to make a booking, visit healfnq.org or email healingweekened@protonmail.me
Most Popular