26 September, 2022
Super start to season
THE Mareeba second grade side has redeemed themselves after a convincing win over town rivals Atherton at Borzi Park on Sunday.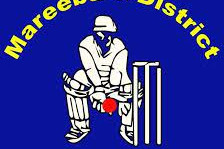 Atherton made the first mistake by winning the toss and sending the home side into bat, get-ting opener Luke Twomey out before Ben Jones and Brandon Green settled in.

Jones ended on 36 off 30 while Green barely missed out on a T20 half century, finishing on 49 off 50 before Atherton finished bowling their 20 overs, with Mareeba setting a good total of 124.
Mareeba was quick to strike at the beginning of their bowling attack, taking down Atherton's first three batters for less than five runs before captain Greg Misener stood in to steady the ship.
Wickets were dropping around him as batters got out without bothering the scorers, the relentless Mareeba bowling attack eventually wore Atherton down until they were all out for 94, giving Mareeba the win.
Mareeba third grade has continued their unbeaten run after winning against Barron at Borzi Park on Saturday.
After winning the toss and sending the visitors in to bat, Mareeba quickly tied down the Barron batters and kept the run rate down, forcing batters to dot up instead of freeing the arms and making big runs.
Mareeba's tight bowling kept Barron relatively quiet as they finished on 5/87 after their allotted 20 overs.
By comparison Mareeba wasted no time in attacking the ball as the batters came out swinging, several made double figures.
Mareeba passed Barron's score in the 14th over and remain on the top of the T20 table in the gold pool.
Second grade will now face off against Mulgrave at Walker Road this weekend on Sunday while thirds will play Norths Gold at Endeavour Park on Saturday.
Most Popular