24 April, 2023
Team Queensland win first PBR round
MAREEBA-BORN professional bull rider Kurt Shephard, alongside his Team Queensland counterparts, have taken out the first event of the 2023 PBR (Professional Bull Riders) Australia Monster Energy Origin Series in Newcastle on Saturday.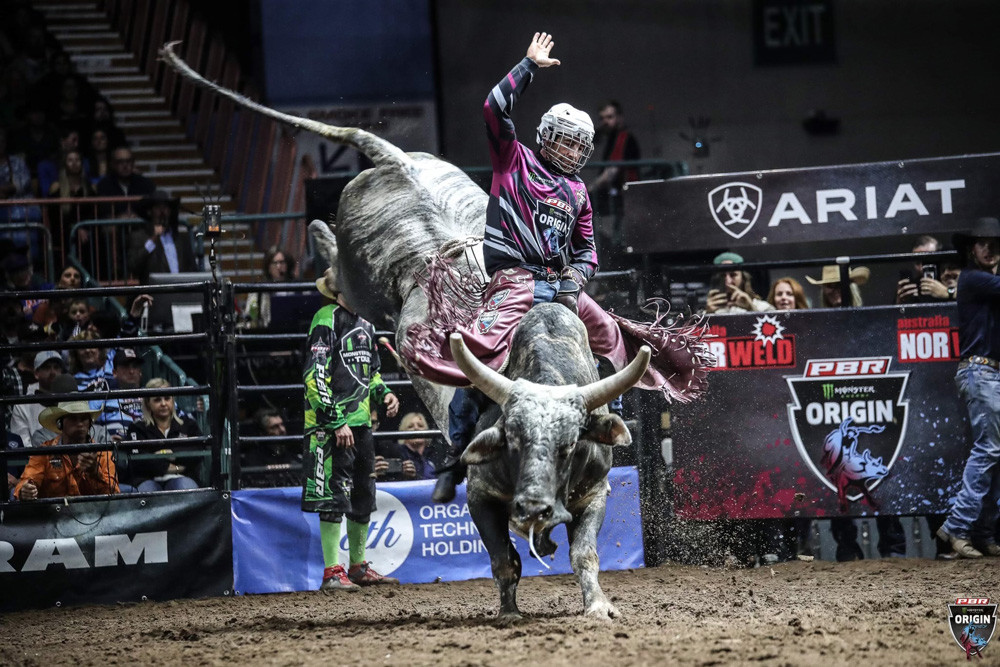 As action got underway on Saturday evening for the opening iteration of the the series, it was Team Queensland who dazzled the sold-out crowd inside the Newcastle Entertainment Centre.

Whilst both teams started the night out strong, in the end, Team Queensland secured 11 qualified rides and totalled 921.5 points.
Team New South Wales trailed closely behind with eight qualified rides and ended the night with 650.5 points.
Team Queensland captain Aaron Kleier, who set the standard early on in the night with an 81.5-point effort on Rip Slinger in the first round, said his team were excited to have kicked off the opening Origin event with a win.
"It was good to come back to the team format. It's always good riding for Queensland because you're riding for your state," Kleier said.
"All the boys get behind each other and it's always a really good atmosphere.
"It's unreal watching all those young boys come through and ride good. It just pumps everyone up more."
Team Queensland rider and 2021 Rookie of the Year, Macaulie Leather, had a stellar performance as he knocked down qualified rides, securing 87-points onboard After Dark during the first round.
Some other highlights for Team Queensland included Mount Isa rider Jack Curr, who secured a mammoth 86-point effort in Round 2 on Canadian Club, marking an Origin career high for the Queensland cowboy.
Curr is currently ranked number four on the Australian National Standings, trailing Kleier in the number three spot.
For the bovine athletes, it was Wetzel from TNR Bucking Bulls who secured the highest point bull of the night with a 43.5 point ride score.
Whilst Team New South Wales fell short, reigning PBR Australia Champion and Team New South Wales Captain Cody Heffernan had a stellar individual performance, taking Bex to the whistle for 85 points for the highest ride in the first round, before going on to cover two out of three of his bulls by the end of the night.
"It's always good to ride in Newcastle. It's always good coming here," Heffernan said.
"I felt like it was really important to come right out of the gate and get a score on the board for Team New South Wales. I thought that would really pump the boys up and it certainly did.
"I think we're a young team, and although we're still kind of building, we are really getting that team concept down pat now, and we're doing things together as a team which is really important."
The second instalment of the Origin series will take place in Brisbane on 10 June before closing in Cairns on 22 July, where the nation's supreme bull riding powerhouse will be determined.
Most Popular