22 December, 2022
Tourist farm irks residents
RESIDENTS living in Hemmings Lane are objecting to the expansion of a tourism venture at a neighboring property and are demanding Tablelands Regional Council do something to stop the owner from operating in breach of his current conditions.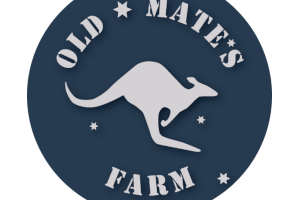 Old Mates Farm has an application before the council at the moment which would allow the business to expand from its current five camping sites to accommodate "an average" of 12 people to allowing for an average of 54 persons at a maximum of five camping areas, three camping huts and an area for RVs and caravans.

However, neighboring residents say they have proof the owners have been operating in breach of their conditions, advertising 18 camping areas on their website that could accommodate a maximum of 180 people.
After The Express contacted the council about the issue, it advised that officers had now written to the owners about residents' concerns.
"This week we have written to the owners, informing them of concerns that have been raised about the current operation of the business," Acting Executive Manager Development Services Kelly Reaston said.
"We have requested they limit the tourism use to the scale outlined in their existing development permit until the current application is decided.
"If non-compliance continues, then enforcement action would be considered."
Landowner Jeff Strazzeri, whose family have lived on their Hemming Lane property for more than 40 years, claims the commercial activities on Old Mates Farm have been concerning residents for some time and with an expansion now on the table, they were worried about the impacts that will have on their daily lives.
"The owner has been breaching the conditions of the approval for some time now but council has allowed that to happen and in the meantime, he has benefited from the financial gain at the detriment of local caravan parks," Mr Strazzeri said.
Like most of the neighbours, Mr Strazzeri has lodged a submission against the expansion plans, with increased traffic on Hemmings Lane the main concern.
"Hemmings Lane has multiple blind corners that have led to accidents, particularly with towed campers and caravans attempting to cross the single lane bridge over the Barron River," he said.
"We have serious concerns about the ongoing safety for traffic along this dirt road if visitor numbers are allowed to more than quadruple current levels."
As the owner of a large cattle stud, he claimed he had already experienced disruption to cattle movements along the road.
"There have been numerous incidences where tourists and day visitors to Old Mates Farm have not heeded our directions to halt for the movement of the cattle," Mr Strazzeri said.
"Rather, they continued to drive their vehicles including camper trailers and caravans, through our herd as we are trying to move them.
"This has resulted in cattle running up Hemmings Lane and onto the Kennedy Highway, posing a very serious risk for traffic on both roads."
The use of drones by visitor to Old Mates Farm was also causing issues at his farm, scaring cattle and resulting in animals running through fences.
Old Mates Farm owners Tony and Louise Freeman said they acknowledged the farm's activities had organically grown to meet an overwhelming demand but are adamant none of their neighbours have ever complained to them about anything to do with the tourist operations.
"We have always had an open-door policy with our neighbours, and they have been aware of the scale of the property's activities and infrastructure. Some have undertaken works for us on many occasions with landscaping, trades work, and assistance with animal husbandry," Mr Freeman said.
He said many had also used the tracks and trails on Old Mates Farm for horse riding, walking as well as participating in the animal feeding with their children, grandchildren, and friends.
"They have all expressed what a well-run, beautiful, and excellent facility it is, and shared positive posts and promoted us on social media. They have never made a complaint to us or to TRC," Mr Freeman said.
He said they had been working with TRC 2019-2020 regarding what expansion was achievable to make the property a sustainable commercial venture.
"This has included many site visits from TRC representatives at the highest levels to discuss progress and this has resulted in pre-approvals which we hope to formalise soon," Mr Freeman said.
Most Popular