15 March, 2023
Wet sale sees cattle prices remain steady
PRICES have remained steady at the Mareeba Saleyards as graziers broke out the gum boots to attend the water-logged sales last Tuesday.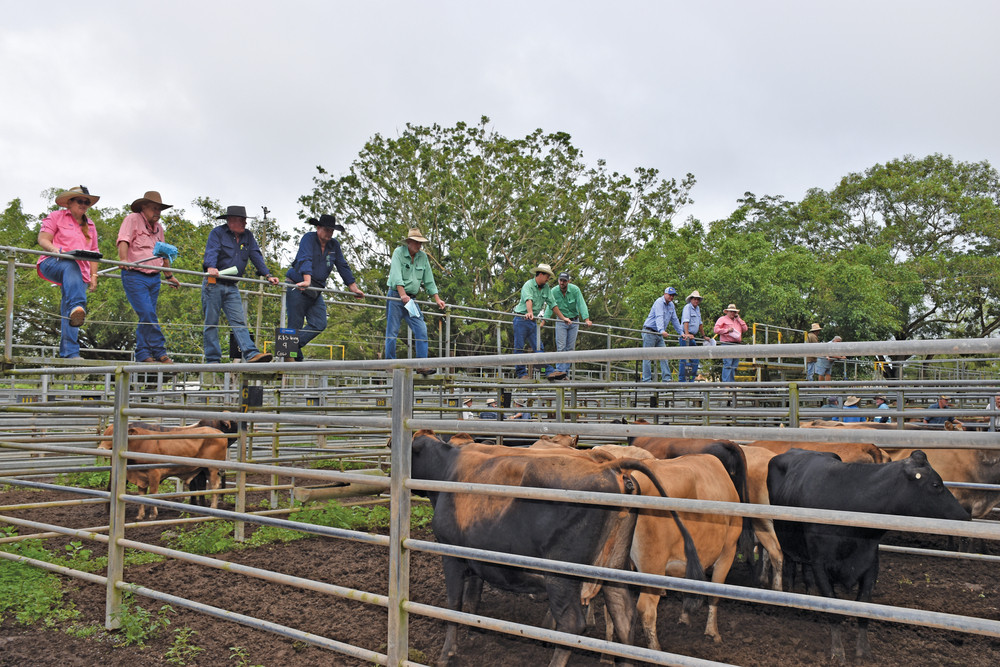 Despite roughly 100 head less than the previous sale, the average price remained mainly undisturbed with the yard average only increasing by 28.20c/kg.

Elder's branch manager Mark Peters said higher quality, younger cattle were in the yards last week compared to the previous sale.
Mr Peters encourages people to have a look at the Mareeba Saleyards Facebook page before going off just the market report as it doesn't entirely represent the cattle that were sold.
"They've got some photos, weight and prices so I encourage people who want to get some real live action but can't get to the sales to have a look there," he said.
"That will give a better indica-tion as to why values this week might have been up opposed to the sale before.
"I believe there was a lot more better quality young cattle in the market on Tuesday so therefore the average cent per kilo value ran in line with the trend seeing it up by 30c as opposed to the previous market."
Mr Peters was also pleased to see a few new faces around the lanes which have never bought cattle before which he said may have also influenced the prices.
SALE SUMMARY
• Yard averaged 291.22c/kg or $863.63/head
• 12 bulls averaged 200.4c/kg selling to a top of 272.2c/kg
• 18 steers averaged 315.8c/kg selling to a top of 418.2c/kg
• 18 heifers averaged 275.1c/kg selling to a top of 288.2c/kg
• 54 cows averaged 198.5c/kg selling to a top of 230.2c/kg
• 21 yearling steers averaged 394.8c/kg selling to a top of 438.2c/kg
• 70 yearling heifers averaged 338c/kg selling to a top of 354.2c/kg
• 9 yearling mickeys averaged 335.2c/kg selling to a top of 390 c/kg
• 1+1 cows and calf at $700
• 7+7 cows and calves at $1325
Most Popular