31 July, 2023
Win all or lose all for Gladiators in final games
THE Mareeba Gladiators showcased their unyielding determination in a commanding performance, dominating against Mossman 32-14 on their home ground over the weekend.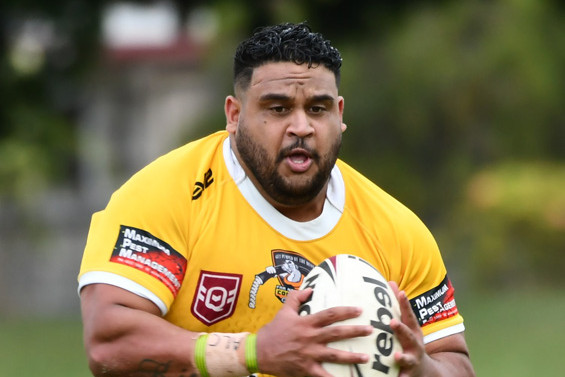 Right from the start, the Gladiators launched an aggressive assault, notching up an impressive seven tries and converting two. 
The try-scorers included Murphy Morris, Hubert Elu, Narason Moorcroft Kose, Joe Shadrick, Kyan Sheppard, Tyrone Williams, and Ian King, with conversions credited to Trezman Banjo and Tyrone Williams.
Coach Chris Sheppard said "Both teams had big name players out so we knew it was going to be a case of who had the better depth and who could execute better.  Our boys did that and I'm really proud of them."
"Our depth is something that is building nicely and for Rowan Peebles, Tyrone Williams and young Noah Blooranta stepping in to play crucial roles for us and get the win away is fantastic."
"I was most pleased with our defensive effort and the resilience we showed defending our line for long periods at times.  If we can keep that up we're a chance moving forward."
Gladiators' president Darrin Hastie hailed the team's remarkable performance, as they gave their all with the season nearing its end. 
"They were really determined to head over there because the season is on the line," he said. 
"We just have to win our next two games, which are at home, and they must win games.
"They are a young side respectively and it's good to see from last year to this year that they do believe they can play with these seasoned players, and I think their comradery and willingness is really high."
This weekend, the Gladiators return to their home ground to face off against the Tully Tigers. The team is eager to maintain their momentum and secure victory in the upcoming matches.
Most Popular