16 October, 2022
Youth Theatre: the gateway to stardom
Youth theatre gives young actors the chance to grow and bond with like minded people as they develop and hone their craft before moving onto bigger, brighter stages. Journalist by day and thespian by night, RHYS THOMAS, spoke with local youth theatres about how they got started and how their presence has shaped the lives and dreams of young actors across the Tablelands.
By Rhys Thomas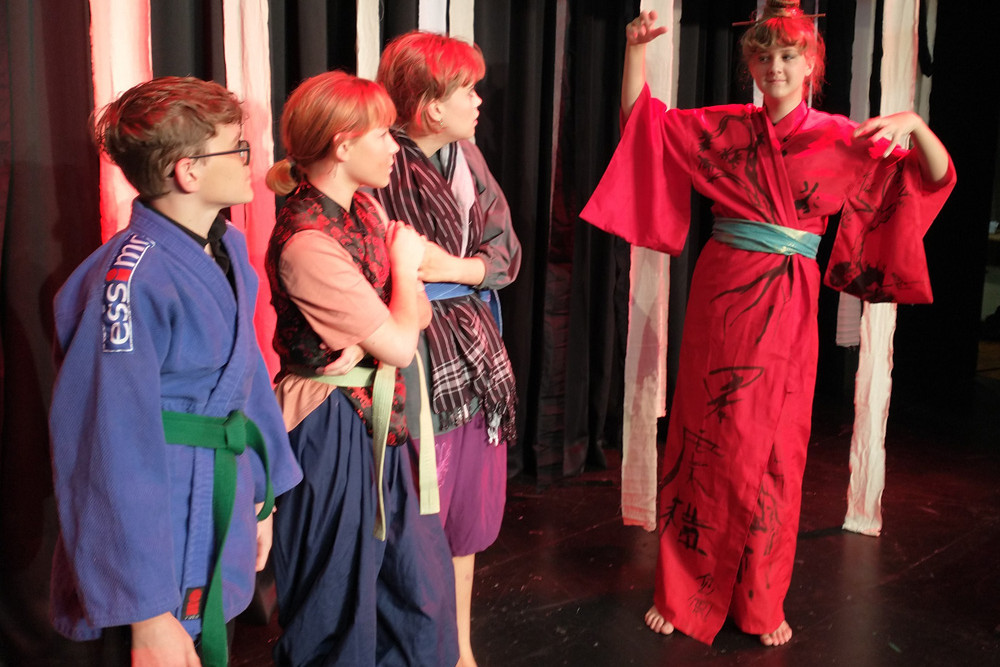 MAREEBA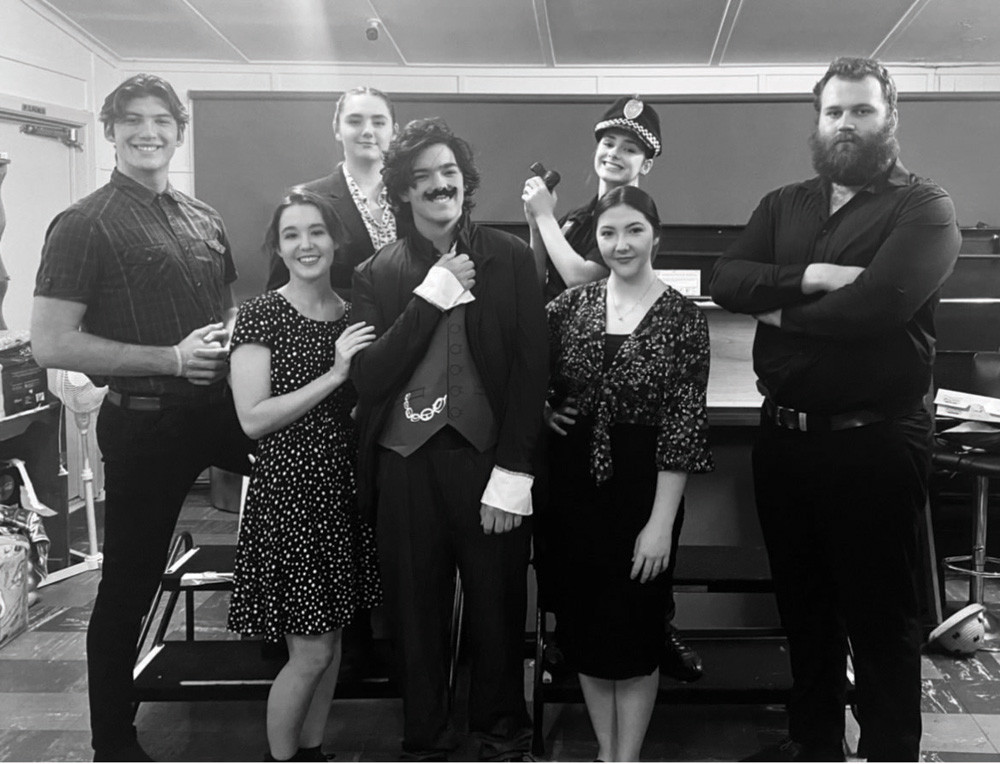 THE newest theatre to the fold, Mareeba Youth Theatre has only been around since 2019 and has put on two productions – their breakout production, "Drinking Habits", and their latest production "Unnecessary Farce".
The group performs out of the Mareeba Thea-tre Group's hall on Constance Street with some of their younger actors already making their debuts in the adult group.
Overseen by Michael Bryce and Samantha Malcolm, the youth theatre caters to ages 16-25 as a rough guide, however some younger actors have already stepped up when needed and filled important roles.
This age group allows the actors to tackle adult level issues like love, crime, betrayal and deception, themes that are not often played out with subtly in junior-level scripts.
"Having worked with juniors for the preceding five to six years, I had seen many talented youngsters come through our group," Mr Bryce said.
"Some of them faded a bit when they reached senior high, and many disappeared after school was finished for them.
"I had assumed that all this was just life until my daughter reached that age, I realised then, that they were outgrowing the junior program, they didn't want to do 'kid's stuff' anymore – they want-
ed to sink their teeth into more significant roles.
"It also became apparent to me how difficult it was for these younger adults to get a good part in our group's mainstream productions so I decided to make something in between juniors and seniors, just for them."
Despite only having two productions under their belt, the Mareeba Youth Theatre has gathered a growing audience of their own who are always eager to attend their shows and left wanting more.
"We have had enormously positive feedback from those who have attended our shows," Mr Bryce said.
"It has been really pleasing to hear how much people have enjoyed themselves and the positive feedback for our actors has been really good for them.
"Our biggest hurdle is making people aware of the shows and getting them in front of one – once they see one, they are hooked.
"Unfortunately, our seasons are short, they are usually only two weekends because of the pressing demands of busy lives, so we don't have a chance to build our audiences through word of mouth.
"The saddest thing is people asking the week after the show is finished, if it's on again so they can bring friends."
Mareeba Youth Theatre are planning to have Cluedo as their production for this year however rehearsals have not yet begun and no dates have been set.
ATHERTON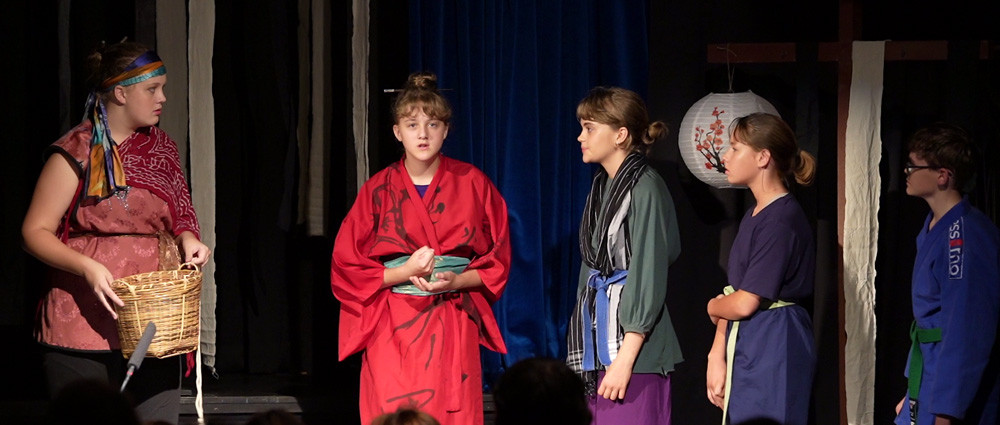 Atherton's Youth Theatre is the oldest youth theatre group on the Tablelands, being established in 1985 at the Silo Road Theatre in Atherton with their first performance being "The Wizard of Oz" in 1988.

Running under the Atherton Performing Arts, the youth theatre runs programs throughout the year to provide performance opportunities for all young people.
The theatre tries to maintain a balance be-tween their productions – usually two a year – and give children the chance to create and improvise through fun drama games and workshops.
Last year, the theatre put on the "Tales of Terror from Nightmare High School" musical as well as a full-length play. They often participate in the FNQ One-Act Play Festival, most recently in 2020, and have produced plays written by their own young members.
Youth theatre coordinator Sarah Riber said many of the actors get the chance to not only have major parts in productions, but even get to write their own productions and have them performed by the group with some going onto have careers in theatre and lighting/sound design.
"Within youth theatre, our older actors have the opportunity to direct and write for the group," she said.
"Many of our young people also contribute to Atherton Performing Arts and other organisations through participation in adult theatre productions and technical and backstage support.
"Our 2021 main stage production, "The Diary of Anne Frank", featured two of our youth actors, Emmy Riber and Tenae Ghelfi, in lead roles, with other youth theatre members working in lighting and stage management."
The group accepts young school age actors, down to age nine as the actors need to be able to read fluently and have the maturity to work productively and intensively with other young actors.
William Shakespeare's "A Midsummer Night's Dream" and William Golding's "Lord of the Flies" were the group's most recent productions.
However, the most memorable production per-formed by the youth ensemble was "The House", written and directed by youth theatre member Emmy Riber and presented at the FNQ One Act Play Festival where it even gave the adjudicator a spook.
MALANDA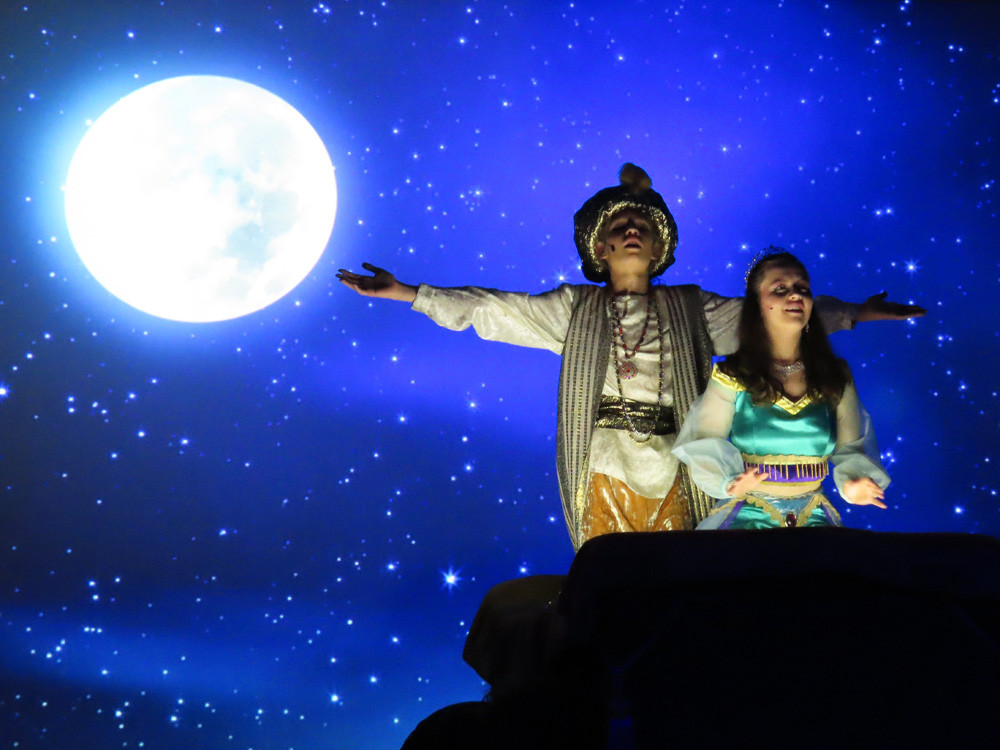 Malanda's Youth Theatre was established in 1993 where it ran under the name of Malanda Little Theatre and performed pantomimes – a type of musical comedy stage production.
The youth theatre was initially started to pro-vide the local youth with an after-school activity that was appropriate to age and ability and, over the years, has developed to further include performances they now run annually – much to the pleasure of parents and the wider community.
Like their older counterpart, the youth theatre runs out of the famous Malanda Majestic Theatre, regarded to be one of the best locations for productions on the Tablelands.
Last year's big production was the theatre's take on "Aladdin Jr", which won the 2022 Tablelands Regional Council Australia Day Junior Cultural Award, while this year's was the "Silly and Side-splitting" Variety Show, which was based on short skits, jokes and funny musical numbers.
Malanda Theatre Company president Amanda Albon said there were many purposes to youth theatre that all worked together towards developing young actors, including improving their self-esteem and social skills.
"We always have extremely positive feedback about our productions, from the community, the patrons, and from those who are involved," she said.
"We still get positive feedback from productions we have done many years ago. The local schools also support our performances, bringing their students to watch.
"From parents or the schools bringing their children to see performances, we get many new children joining and commenting on past productions and how they always wanted to be involved."
The youth theatre supports young actors from nine to 17 and is mainly based on maturity as some of the younger actors have trouble coping with the discipline and skills required to portray certain characters.
Past the age of 17, the young burgeoning actors no longer classify as youth and have the chance to move into the Malanda Theatre Company while others have traded the serene rolling hills of Malanda for the bustling streets of southern cities to further their acting careers.
"Youth theatre definitely prepares them for the bigger productions. We have had some students move to major cities to progress their acting career," Ms Albon said.
"We also have some students come back and become youth theatre leaders but the biggest win we see is our students in high school becoming great community citizens and school leaders.
"Our students are typically focused, are in-volved in their community, and get great grades then progress into tertiary education."
With the youth theatre's variety show recently being performed, the group has set their eyes on 2023, aiming to produce a musical but have yet to nominate which one.
Most Popular