23 July, 2022
A Lion's pride
DENIS McKinley's name has been etched into history alongside some of the most prominent and influential members of the Australian Lions after he received the highest honour the foundation can bestow.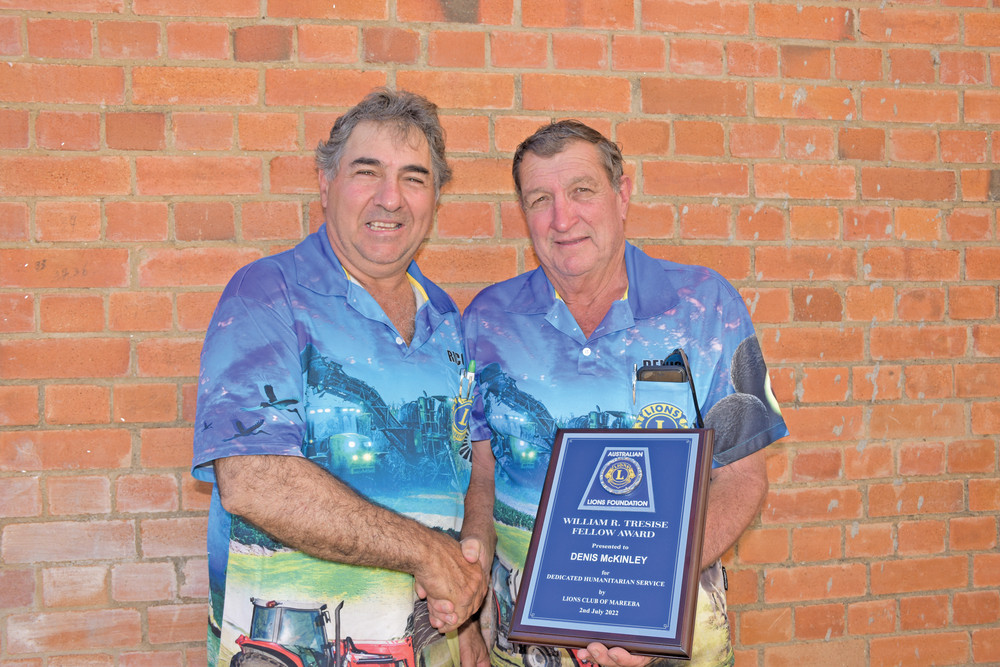 In recognition of Denis's years of selfless service to both the Mareeba Lions and the wider Mareeba community, he has been awarded the William R Tresise Fellowship Award. 
Denis joined the Mareeba Lions Club just over a decade ago after being personally asked by a Lions member and receiving encouragement from former Mareeba Mayor Mick Borzi. 
His volunteer contributions reach beyond the borders of Lions as he is also an active member of the Save the Mareeba Hospital Group, the Mareeba Crime Action Group and the Mareeba Heritage Museum just to name a few.
"I have always been a community minded person and I always want to see the best for our community whether that be in relation to health, law and order or just serving the community," Denis said. 
"I never get involved in anything seeking to get any kind of reward, I get rewarded just by doing what I do." 
Denis was named the Mareeba Lion of the Year twice during his volunteering career – in 2016-17 and 2019-20.
During this time, he also decided to take on more responsibility and ran the club as president during 2017-19. 
He is involved in several Mareeba Lions initiatives like the Bunny Seary lookout revamp and regular activities including their annual Metrogaine event. 
Denis's current focus is on a joint venture with the Dimbulah Lions Club to refurbish an old tobacco picker to donate to the Mareeba Heritage Museum for display within the grounds. 
Mareeba Lions president Rico Cabassi was overjoyed to be able to present Denis with his award, saying there was no one else more fitting to receive it. 
"Denis deserves this accolade 100 per cent, he fits the criteria," he said.
Most Popular