1 August, 2023
Accident waiting to happen at main street crossings
MAREEBA'S wombat crossings are an "accident waiting to happen", with motorists still stopping for pedestrians, putting people who opt to cross in danger from vehicles travelling in the other lane who may not see them and stop.
By Robyn Holmes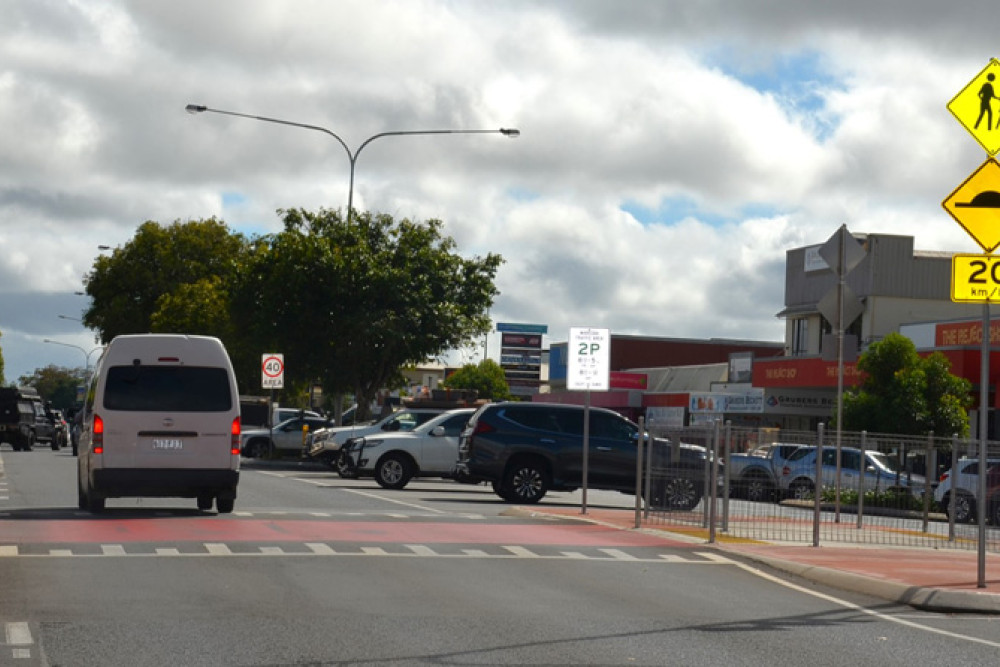 The situation became obvious during the recent rodeo, with many out-of-towners stopping at the crossings, believing they are for pedestrians and given the sign at the crossing indicating two people crossing, councillors say it is no wonder people are confused.
But the Department of Transport and Main Roads (TMR) has dug its heels in and told council's Traffic Advisory Committee (TAC) that it will not be doing any further work on the crossings.
"I often struggle to understand why we struggle to get outcomes through TAC – you have only got to look at the main street of Mareeba and the confusion we have there," Cr Locky Bensted said.
"We have two streets (in the CBD) with physical pedestrian crossings yet our main street is completely the opposite.
"I see far too many near misses on the main street – the chair (of TAC) brought up the crossings at the last meeting and their (TMR) response was that they will not do anything.
"We have had a lot of people come to town in recent times – they will come through Atherton where there is physical pedestrian crossings, every other town has physical pedestrian crossings that are very clear.
"The signage above the wombat crossings is confusing, it signifies pedestrians and is very similar to a pedestrian crossing sign.
"It is an accident waiting to happen and I hope I'm not there to see it – it comes back to TMR really who control that corridor and their lack of empathy or professionalism in delivering these things," Cr Bensted said, adding that the most concerning issue was the high heavy vehicle usage along the street.
"Trucks are not able to stop quickly if the car besides them chooses to stop. We have some huge risk factors on that street."
Cr Lenore Wyatt, who chaired the last TAC meeting, said the confusing signage above the crossings had been brought up with TMR many times.
"There are some incidences where it does get quite frustrating - it's an ongoing conversation but one that is causing a lot of frustration which was shown at the last meeting," she said.
Cr Kevin Davies, who usually chairs the meetings, said the "piano keys" at the crossings and the red colour used was also contributing to the confusion. But because of rules that do not allow for unsignalised pedestrian crossings on State-controlled across two lanes of traffic, Main Roads would not shift in its position.
"We don't want that street to go back to one lane and Main Roads will say that if we want to have a pedestrian crossing (without signals), we would have to go to one lane," he said.
All councillors at the meeting were adamant Byrnes Street should remain two lanes.
Meanwhile the TAC has asked TMR to install a bigger sign indicating through traffic in Byrnes Street should use the right-hand lane.
Council has asked for the sign to be installed on the north side of Byrnes Street and to be made at a similar size to the current Mareeba Traffic Area P2 sign located in the centre median near the raised pedestrian crossing near Lloyd Street.
According to the TAC minutes, TMR advised it would continue to liaise with the council to determine the exact location and size of the sign.
Most Popular