1 September, 2023
Accolade for train restoration
ATHERTON Herberton Historic Railway's fully restored 1905 Peckett steam locomotive has just won a prestigious award for its restoration.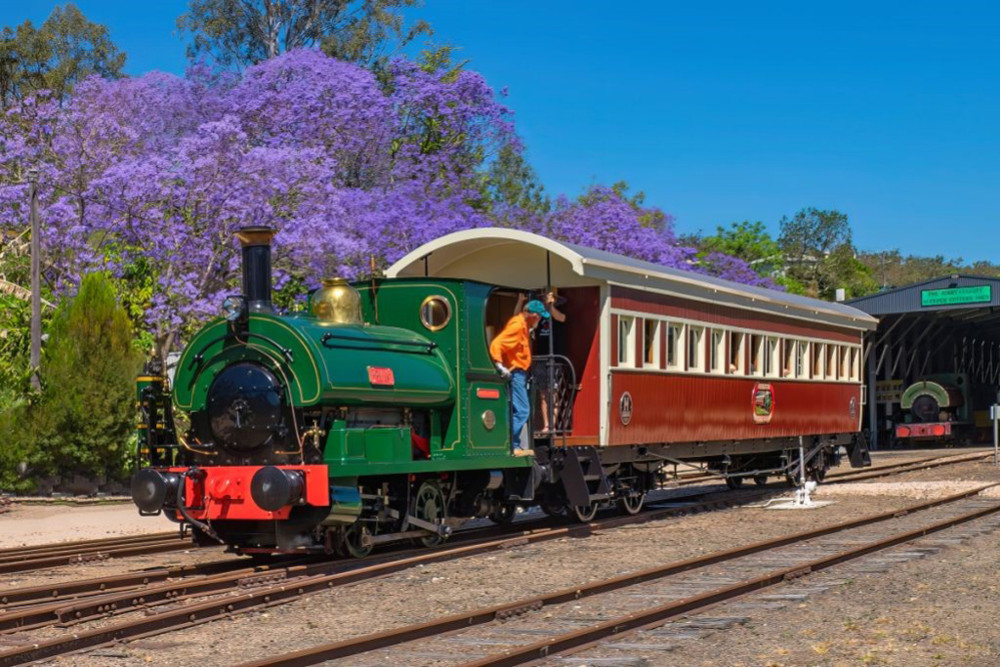 The Association of Tourist & Heritage Australia (ATHRA) announced the award at a recent annual conference held at Puffing Billy in Victoria.
The win is a testament to the efforts by volunteers of Atherton Herberton Historic Railway who spent over the thousands of hours to restore the Peckett.
A spokesperson said volunteers were thrilled their dedication had been acknowledged by ATHRA, a body made up of tourist and heritage railways Australia-wide.
The Peckett arrived in Herberton in April 2015 and volunteers commenced its restoration immediately. 
"It was a huge task as many of the parts were missing. The engine had not run from its decommissioning by Mount Isa Mines in 1950," the spokesperson said.
"Many of the replacement parts had to be made in the Herberton Workshop by the volunteers.
"This award is a testament to the skills and determination by our volunteers to restore the Peckett to working order after 70 years of neglect and make it into a valuable tourist attraction for the Atherton Tablelands."
The Peckett runs at Herberton Station on the second and fourth weekends of the month pulling the fully-restored 1913 wooden carriage. Details and bookings can be seen on Atherton Herberton Historic Railway's website, www.athrail.com
Most Popular