24 October, 2023
All colour and glitz at Torimba parade
HUNDREDS of locals and visitors alike lined the streets of Ravenshoe recently for the annual Torimba Festival Mardi Gras Street Parade, with businesses and organisations putting their creative flare to the test in the float competition.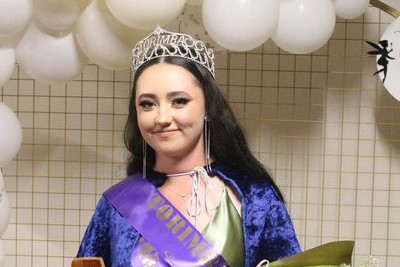 From Bob the Builder to a horse float, the theme "When I Grow Up" was showcased in a range of creative ways.
This year's float winners were – 
Walkers:
• Ravenshoe Pony Club  – Theme "I'll grow wings"
• Ravenshoe State School – Theme "I want to be an Olympian"
• Tableland Pipe Band
Parade Floats:
• Grand Champion – Clairice Lucey, sponsored by Central Servo, Theme "Tame em and Treat em"
• 1st Sophie Jonsson – Queen Entrant sponsored by Jonssons Farming –  Theme "Farm to Fork"
• 2nd Miss Torimba 2022 Taylah Dalgety with Miss and Masters Sophie, Skylah and Leo – Theme "I want to own Old Macdonald's Farm".
• 3rd St Teresa's Primary School – Theme "Reach for the stars" (pictured above)
Decorated Window:
• 1st Kool Moon Motel
• 2nd Ravenshoe Pharmacy
• 3rd RavenSew Gift house
Decorated Businesses: 
• 1st NAB Grand Champion
• 2nd Ravenshoe Hair and Beauty
Most Popular