4 April, 2023
Anzac Park set for revival
A LONG-awaited renewal of Anzac Park, Mareeba will kick off in early May, with the project expected to be ready for Vietnam Veteran's Day in August.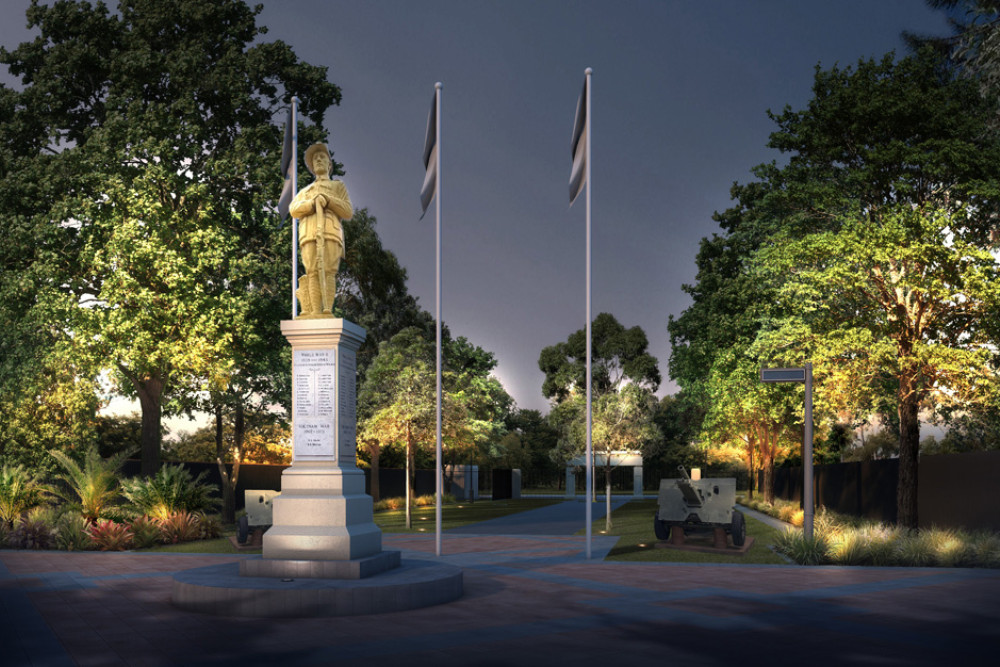 The upgraded park will feature uplighting to highlight some of the features of the precinct such as the trees and cannons.

Mareeba RSL Sub-Branch president Ross Cuzzubbo is looking forward to the result.
"The upgrade will add greater relevance to the memorial events held at the Cenotaph in the park, such as Remembrance Day and Anzac Day, and will be of great benefit to the public as well," he said.
Mareeba Shire has multiple war memorial sites, displays and historical places of interest which honour those in our community who served Australia. Anzac Park, Mareeba is close to home for the Mareeba RSL Sub-Branch, and we look forward to the upgrades in the park."
Mareeba Mayor Angela Toppin is thrilled about the project starting, saying council had recognised there was a need to revitalise the park.
In addition to the uplighting, the fountain and will be removed and additional trees will be planted.
"Importantly, the project will see the addition of a named archway at the rear of the park," Mayor Toppin said.
"We are looking forward to the result of the project and believe that the 'new-look' park will be a fitting centrepiece in the town.
"It will be the perfect location to commemorate the service of men and women from the Mareeba Shire.
"Council has reached out to business owners who are in proximity to the park to advise them about the upcoming project as it will affect pedestrian movements at the site. Signs will be installed to advise of the changes."
Mareeba Chamber of Commerce president Joe Moro said he hoped the changes would make it safer.
"The changes to the park, especially the addition of lights and fencing, will make for a safer park for all and I look forward to the completed project," he said.
"Businesses in Mareeba's CBD have been asking for changes to improve safety and reduce anti-social behaviour in the main street, and the revitalisation of Anzac Park should contribute to these aims."
Work will commence on Monday, 1 May 2023, with the park to be closed for the duration of the works. For further information, phone council on 1300 308 461.
Most Popular