7 November, 2022
Arena achieves 7th Dan status
AFTER decades of practice, dedication and nurturing new martial artists, Mareeba Rhee Tae Kwon-do master instructor Gennaro Arena has been presented with his 7th Dan by Australia founder, Master Chon Chul Rhee.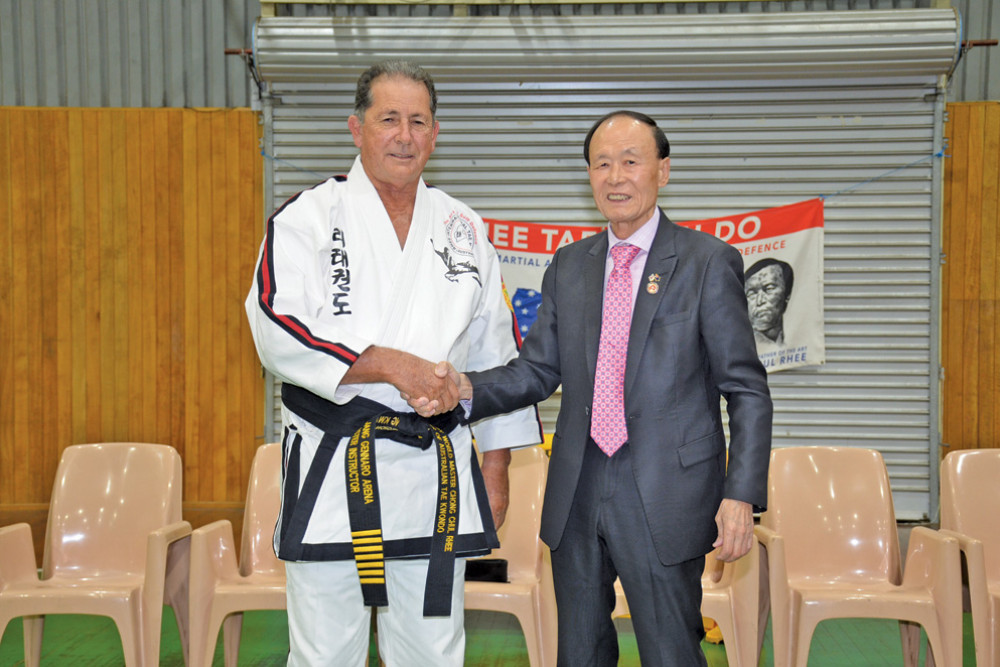 Instructor Arena has been involved with Rhee Tae Kwon-do for almost half a century, 46 years of the 52-year lifespan of the martial arts in Australia.

After trying out several other martial arts, Instructor Arena could not find one that suited his tastes, until Rhee Tae Kwon-do was brought to Mareeba.
He immediately knew it would be the art he wanted to
pursue and set his initial goal to get his 1st Dan black belt.
Now decades on, Instructor Arena felt incredibly honoured to be presented his 7th Dan by Master Rhee last week in Mareeba.
"I felt very honoured, there are only a handful of us in Australia who have received a seventh degree," he said.
"I tried other disciplines but Rhee Tae Kwon-do was the one that turned my lights on."
Instructor Arena said he felt the same level of excitement upon receiving his 7th Dan as he did when he achieved his 1st Dan in 1978. 
Most Popular