4 September, 2022
Around the world and back again
ELLEN Romanov has travelled the world with her trusty violin never leaving her side, busking in Europe and playing with bands and after returning home to the Tablelands, she found a group she truly connected with, Tablelands Music Lovers.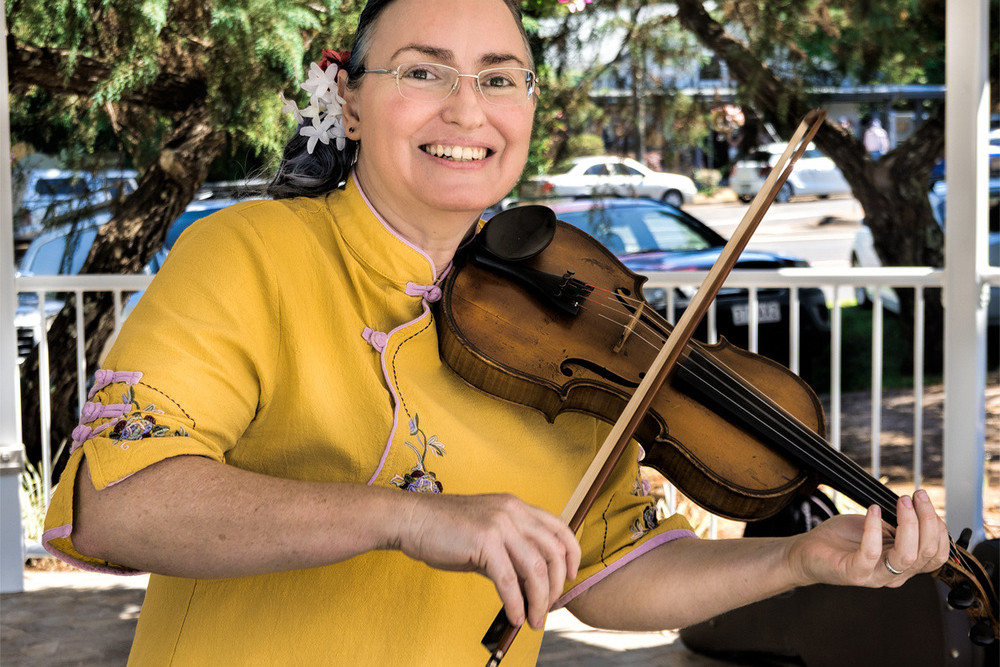 Growing up surrounded by music, Ellen was taught the piano and violin from a young age, the latter would remain firmly at her side as she travelled the world. 
While Ellen's mother was more attuned to classical music, her grandmother was a big lover of Irish and folk music, making music just another part of Ellen's life.
Ellen spent some time on the Tablelands during her childhood, living on her father's farm just outside of Ravenshoe.
"Music is such a part of life and I think I would find it very difficult if I could not hear it or do it at all –it is a part of my life, almost like breathing," she said. 
"I enjoy the fact that you can meet a lot of different people, it is something that you can take anywhere. 
"I busked when I first went down to Brisbane and through that I met a lot of other musicians that I ended up in bands and concerts with."
Ellen has been in numerous bands, some of which have travelled out of the country to play in New Zealand and America.
Upon returning to the Tablelands in 2016, Ellen's partner and soon to be husband, discovered Tablelands Music Lover. 
The pair then went along to their first Music Lovers night with Ellen's violin in tow and have never looked back since. 
"I ended up meeting a lot of lovely people here and ended up playing with them," she said. 
"I've always like being able to just jump in which was an advantage, fill in lines when people needed it.
"The Music Lovers community is partly a drawcard, but the group also brings people together and helps people to meet other people within the music community.
"For us to just arrive after being away for 20 years, it was a way to actually start forming a bit of a social group and meeting new people who we could work with and enjoy time with." 
Ellen is still a frequent face in the local music scene with her gigs however she does still enjoy getting up on stage on a whim and jamming out with her fellow music lovers.

Most Popular