19 April, 2023
Artists ready to rock
AUSTRALIAN rock legend Jimmy Barnes has been announced as the headline act for this year's Savannah in the Round music festival to be hosted at the Mareeba Rodeo Grounds 6-8 October.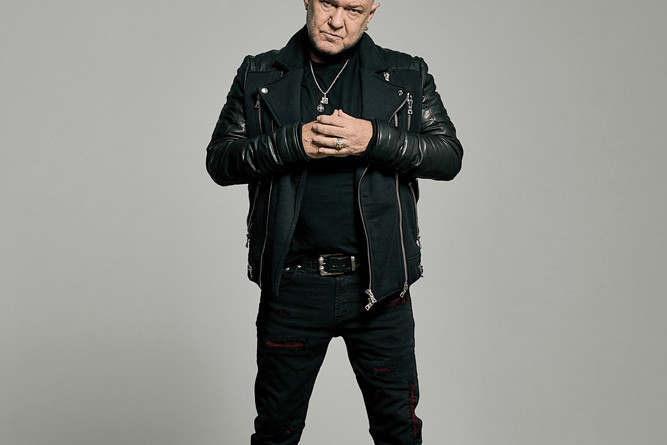 Savannah in the Round will once again prove to be one of Far North Queensland largest and most popular music festivals as the organisers put forward an all-star line-up of Australian musicians.

Joining Barnes on stage will be Australian musical legends Kasey Chambers, Kate Ceberano and Daryl Braithwaite alongside some of the hottest names in country including Brad Cox, James Johnston and Casey Barnes.
This year's line-up also boasts an impressive 15 local Far North Queensland artists including Tablelands-based Jeremy Fletcher, Aurelle Brunjes and Careless, as well as Cooktown's Yazmindi.
The Pigs, Black Image, Roz Pappalardo, and Out of Abington are just a few of the other Far North Queensland artists set to perform.
Australian Songwriters Hall of Fame inductee Don Walker, beloved multi-award-winning artist Fanny Lumsdem, Aussie icon Russell Morris and countless others will also be performing.
Festival director James Dein said this year's line-up was focused on the Australian music scene as it had "never been hotter".
"We decided this year to lead with the locals first," he said.
"This year's event will welcome a who's who of the best in Australian rock, pop and country heading north for a three-day party.
"Savannah in the Round is a true celebration of everything that's great about Australia and everything that's special about Far North Queensland and this year's event will be our biggest one yet.
"We're dedicated to championing our Aussie acts and putting the spotlight on them first. But watch this space - we still have a few surprises up our sleeves - both local and tourists."
For the first time in the event's history, Savannah in the Round will also include a very special edition of the iconic Great Northern Bull Riding Series over Friday and Saturday night.
Some of Australia's best riders will go head-to-head in a one-of-a-kind, two-hour bull riding spectacular, soundtracked by some of Australia's best music.
Jimmy Barnes is no stranger to the Far North, touring here in 2019, and is looking forward to coming back.
"A few years ago, I had the pleasure of heading to North Queensland as part of my Shutting Down Your Town tour and it re-opened my eyes to just how beautiful this country can be," he said.
"With a combination of some of the country's most beautiful locations, populated by some great North Queensland music lovers, I couldn't be happier to be heading up to Mareeba for Savannah In The Round this year."
In addition to Savannah in the Round's expansive music offerings, punters will also be able to experience a variety of camping, glamping and on-site festival delights. Alongside major, world class performances on the Main Stage, Big Top Music Hall and in the Bull Bar, Savannah will feature Indigenous visual art, music and dance displays, a market village full of local produce an onsite "paddock to plate" experience showcasing the freshest local ingredients.
Member for Cairns and Assistant Tourism Minister Michael Healy said Savannah in the Round was a highlight of the 2023 It's Live! in Queensland events calendar.
"We look forward to welcoming more than 12,000 spectators to Savannah in the Round, which last year generated $4.5 million for Tropical North Queensland's visitor economy," he said.
With rave reviews across the nation and a strong pickup of early-bird sales for the 2023 edition, Savannah in the Round is once again looking to make its mark on the region, while raising the bar for live enter-tainment and increasing visitation in one of the most beautiful locations in the world.
Tickets for Savannah In The Round 2023 are on sale now at www.savannahintheround.com.au.
Savannah in the Round 2023 line-up.
·         Jimmy Barnes
·         Kasey Chambers
·         Daryl Braithwaite
·         The Black Sorrows
·         Kate Ceberano
·         Beccy Cole
·         Russell Morris
·         Adam Harvey
·         Don Walker
·         Chocolate Starfish
·         GANGgajang
·         Brad Cox
·         James Johnston
·         Casey Barnes
·         Fanny Lumsden
·         Jade Holland
·         Kevin Bennett & The Flood
·         Julian James and the Moonshine State
·         Taylor Moss
·         Hussy Hicks
·         Raechel Whitchurch
·         Loren Ryan (2023 Toyota Star Maker)
·         Col Finley
·         The Pigs
·         8 Ball Aitken
·         Black Image
·         Chris Matthews
·         Roadtrippers
·         Wade Forster
·         Jeremy Fletcher
·         Roz Pappalardo
·         Big Pups
·         Careless
·         Yazmindi
·         Aurelle Brunjes
·         Out of Abingdon
·         Secret Tuesday
·         Lady Valiant
·         Raconteurs
·         Mas Minimals
·         Mic Porter Trio
Most Popular