1 August, 2022
Ash runs to success
EVER since he was a toddler, Ash Mayes has always wanted to don the maroon colours and represent his state, now he will get the chance when he competes in the Australian Cross Country Championships in late August.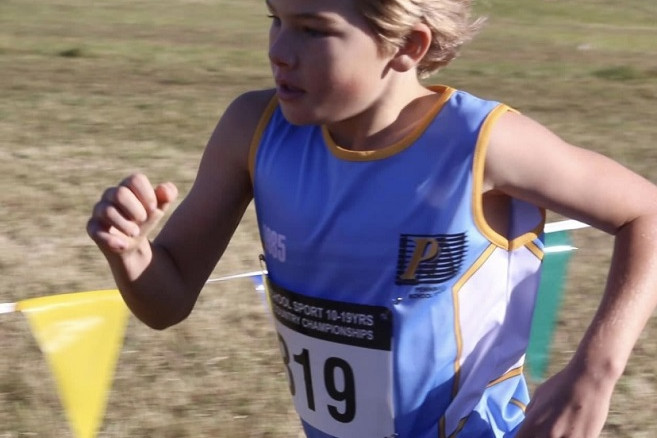 The nine-year-old St Thomas' student has always had a passion for running, taking his first run at eight months old and he hasn't looked back since.
 Ash has taken first place at the St Thomas' Cross Country, Tablelands District Cross Country where he broke a standing record and ran a 7.20 time and took second place at the Peninsula Trials. 
He has now joined Pace projects and is being coached by former Olympian Jill Boltz four times a week in Cairns. 
Prior to this, he had no running training. 
Ash's mother, Jenni said the family decided to relocate from Cairns to give Ash better opportunities to run.
"We decided to move to Mareeba and buy a property for Ash to have more room to run," she said. 
"Our suburban property in Cairns wasn't big enough to contain Ash. 
"We now have a running track for Ash on our property where he can be seen running almost every day."
Ash's practices have since become a family affair with each member of the family taking on a job to help Ash develop, including his older sister Ella, who is his timekeeper, organiser and motivator. 
After placing third in the Queensland Cross Country Championships held on the Gold Coast this July, Ash was selected to compete on the Queensland team due to travel to Adelaide for the Australian Cross Country Championships on 26 August. 
He will be competing with and against the top six runners from each state and territory from across Australia.
Most Popular