18 July, 2023
Ashlyn gives her long locks for sick kids
IN a courageous display of compassion, 19-year-old Ashlyn La Rosa has made the brave decision to part ways with her luscious, vibrant red hair, all in support of the remarkable Wigs 4 Kids initiative.
By Ellie Fink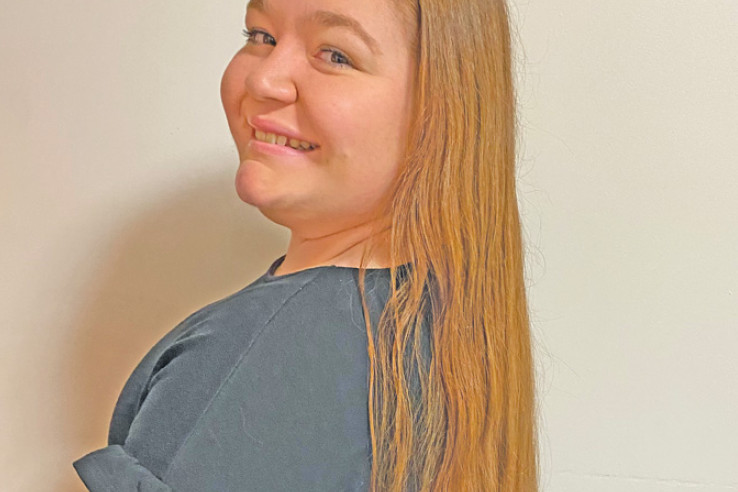 With her locks measuring an impressive 79 centimetres in length, Ashlyn's selfless act will see her hair reduced by 40cm, all for a good cause.
Inspired by the Kids with Cancer Wigs 4 Kids project, Ashlyn's hair will be transformed into wigs, offering hope to children battling cancer and enduring the loss of their own hair due to chemotherapy treatments. 
The idea to donate her hair has always been on Ashlyn's mind, but until her last hair cut she didn't know who to donate to. 
"I have always thought about donating my hair, but it was overwhelming deciding on who to donate it to," she said.
"After my last big hair cut which was over two and a half years ago, my hairdresser asked me would I be interested in donating my hair to Wigs 4 Kids. 
"I immediately felt this was the best thing for me to do. After having friends and family fight cancer I felt more determined to try make this battle less traumatic for them. 
"I am donating my hair to bring joy and happiness back to those children that have lost theirs."
Ashlyn has already hit the halfway mark of her $2000 fundraising goal, as the countdown is on until the big day arrives at JRHair on 29 July.
Donation's to Ashlyn's cause can be made at fundraise.kidswithcancer.org.au/fundraisers/ashlynlarosa 
Most Popular