21 May, 2023
Ashton claims pro title in debut match
JUST a few months after stepping into the pro boxing world, Mareeba local Ashton Cater has become the Victorian Super Featherweight champion after defeating the previous belt holder in his debut fight.
By Rhys Thomas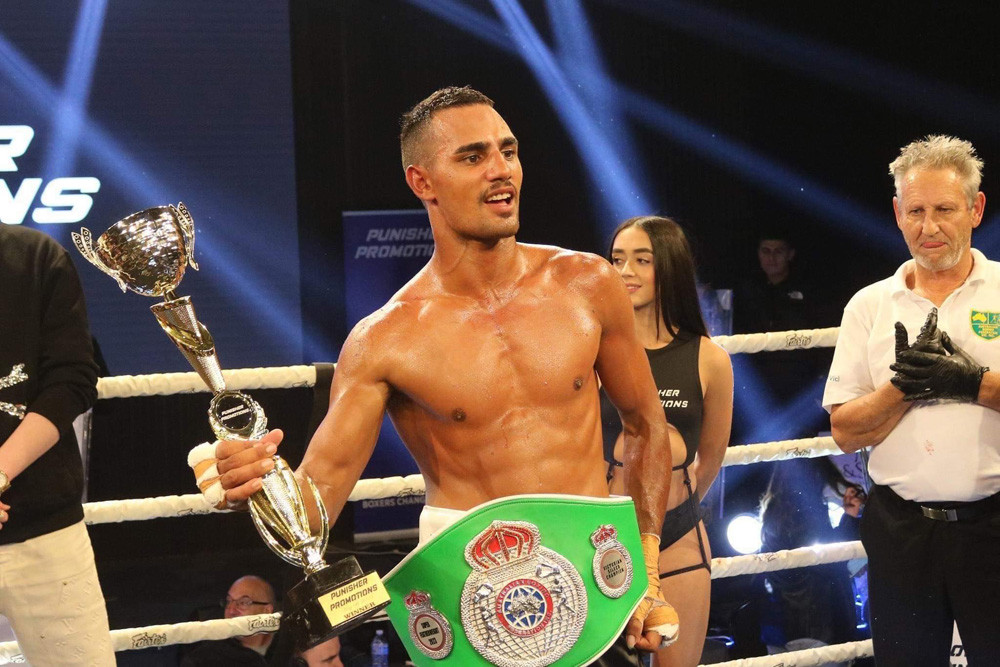 The 26-year-old barely spent a few months in the pro scene before his first fight was lined up, having no idea he had just signed up to compete for the Australian National Boxing Federation Victorian Super Featherweight title on 6 May in Melbourne.

Already a well-known and accomplished amateur boxer, Ashton had seven Australian Titles, six State Titles, two NQ Games titles, one Western Games Title and five Golden Gloves Titles under his belt before he decided to go pro December last year.
Ashton moved to Townsville two years ago to pursue an apprenticeship and joined up with Dreams Boxing, training under Shane Hooper.
It wasn't until a few weeks out from the fight that Ashton found out he would be competing against Izak Handley for the belt in his debut fight.
"We weren't aware it was going to be a title fight, at first they asked for four rounds then they asked for six and chucked in an extra $1000," he said.
"Two weeks out from the fight they turned around and said it was an Australian National Boxing Federation state title belt.
"I was a bit shocked, I knew he had a few fights previously but I wasn't really worried – I've grown up fighting people in heavier divisions."
Not one to back down, Ashton steeled himself in the lead-up to the fight and worked hard on his cardio and reaction training.
While stepping into the pro ring wasn't too big of a change, Ashton said adjusting to the intensity and length of the fight was challenging.
"The step up itself wasn't too much of a difference, it was more the pressure of being in a professional ring compared to an amateur ring, the rounds are a lot longer as well," Ashton said.
"In amateurs, I am used to fighting four, two-minute rounds, in pros it is six, three-minute rounds – it may not seem like a lot but I'm sure everyone has tried to do a plank and a minute plank is a long time.
"I was nervous as all hell, I am stepping into the professional world and my opponent trained in the big city where he can train with really good fighters – there is nobody really up here other than Jalen Tait.
"It was hard trying to find good preparation for this fight."
Ashton overcame his nerves on the night and proved to be the better boxer as he emerged victorious by decision.
"He was a very good fighter and I think he would beat most people I have fought – he was very tough," he said.
Despite coming home with the belt, Ashton was critical of his performance and felt he did not box to the best of his ability.
"The basics is where it is at, if you neglect the basics you are not going to make it very far," he said.
"There are a lot of things in that fight I am very disappointed about, I'm guessing the nerves got the best of me but I should have stuck more to my basics.
"It was a very nerve-wracking fight, I could feel my heart pumping out of my chest.
"I stood still too much, I wasn't moving and I was just frozen, I had a lot of trouble coping with the pressure of the tournament."
Ashton will need to travel back down to Melbourne in the coming months to defend his title as the young boxer at-tempts to make his name know in Australia's professional boxing scene.
Most Popular