28 November, 2022
Atherton break drought
ATHERTON first grade played host to defending premiers Mulgrave on Saturday at Loder Park, taking home the victory amidst the threat of heavy rain.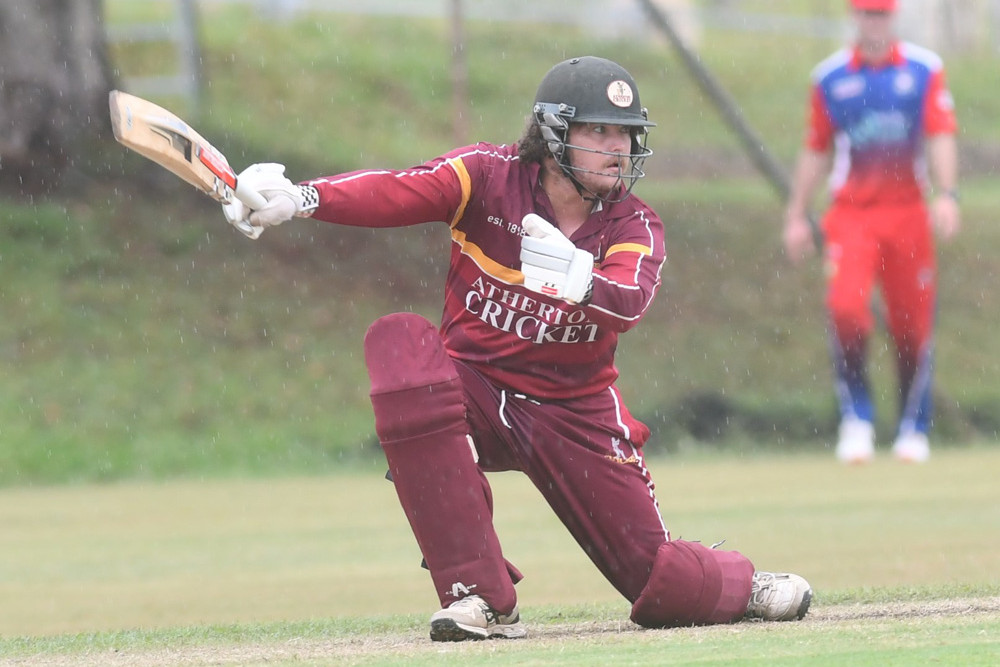 The visitors won the toss and with storms looming, sent Atherton into bat and with just three overs bowled and Atherton at 1/8, the heavens opened, reducing the game to 25 overs per side.

Atherton's top order struggled for runs until number four Tommy Boorman continued with his fine form and scored 65 from 53 balls.
Caleb Constant 52 (45) joined Boorman at the crease and together they put on a 94 run partnership from 62 balls to post a defendable score of 8/153 after 25 overs.
Atherton's opening bowler Matt Coleman (1/17) picked up the first Mulgrave wicket in the first over of the innings, however with several missed opportunities in the field, Mulgrave appeared to be cruising at 1/61 after 10 overs.
Spin seemed to be the an-swer with Dan Parnell (1/23) snaring the important wicket of Matt Wilkins and fellow spinners Mason Blaney (2/17) and Boorman (1/30) keeping the middle order quiet.
With Mulgrave requiring 53 runs for victory from the last five overs, veteran bowler and A grade coach Shane Legge took his turn, it had been 18 years since Legge had last played an A grade match.
With the visitors requiring 19 runs for victory, Legge held his nerve and bowled the final over of the game, restricting Mulgrave to a final score of 9/142.
After the weekend win Atherton is now tied with Mulgrave in fourth and fifth place respectively on 19 points while Rovers and Barron are tied for second and third on 23 points, Norths leads the ladder on 33 points.
Atherton will now travel to Cairns' Griffiths Park this Saturday to take on Rovers.
Most Popular