5 August, 2022
Banjo folk music with Australian twist
AFTER moving to the region 18 months ago, a Tablelands Music Lovers open night was an immediate drawcard for UK musician Ben (Banjo) Wilson where he quickly fell in love with the group and made his art known to the local live music industry.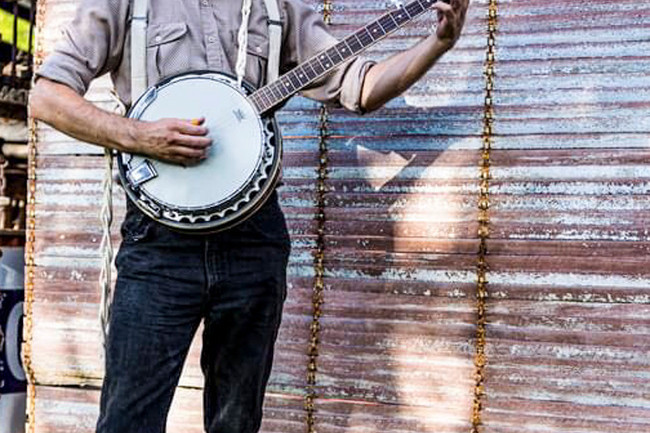 Getting his start in music in the UK, Ben played with a diverse range of bands including his school band and local metal bands all through high school.
Growing up in a musical household, Ben learned to play guitar when he was around 12 years old and despite a classical music influence, he chose a different path. 
"My parents were classical musicians, my mum is an opera singer and my parent both play piano and sing, so I was always around it," he said. 
"I started playing trumpet at school then I started learning guitar at 12 with a teacher. 
I did that for a few years and then just stopped doing lessons and taught myself.
"All the vocals, song writing, banjo playing and harmonica playing is all self-taught – so I very much play by ear but I did have a good foundation." 
Ben's parents wanted him to initially play piano and be like Mozart, however Ben had other aspirations and instead idolised grunge rock star Kurt Cobain.
After spending the last 10 years living in Lismore in New South Wales, Ben made the decision to relocate and bring his folk music to the Tablelands. 
Ben is still part of a folk band that was formed during his time in Lismore called the Button Collective, with the members spread across the country but occasionally meet for festivals. 
Ben Banjo Wilson will be bringing his unique solo folk songs to the Irvinebank Festival this Saturday, as part of the Music Lovers Ramble on Irvinebank event.
The Irvinebank Festival begins this Friday and will run until Sunday.
Most Popular