9 November, 2022
Barrine Lodge celebrates 100 years
TO celebrate 100 years of the Barrine Masonic Lodge, the worshipful masters and brethren are hosting a re-enactment of the Consecration Ceremony for Barrine Lodge No 296 and Ravenshoe Lodge No 297.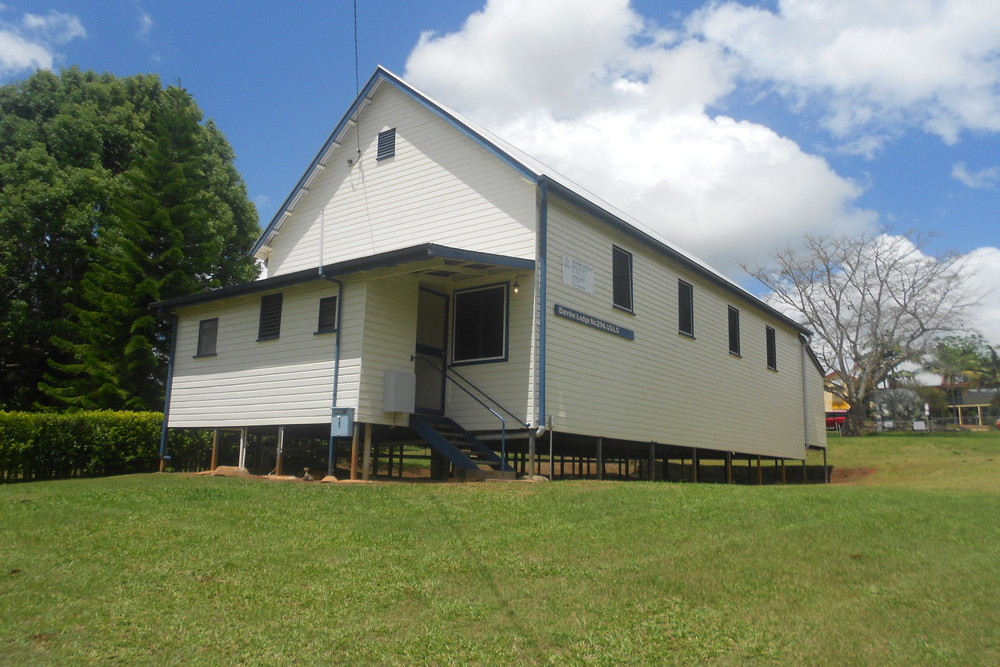 The event will be conducted by the District Grand Lodge of Carpentaria this Saturday 12 November at the Atherton Masonic Centre, with the brethren, women and children all welcome to attend.
The lodge's history dates back to April 1922, when the first meeting was held at the Yungaburra sawmill office of Bro Thomas Wensley with 12 freemasons attending and Bro Charles Davis chairing.
It was there they decided to build the Barrine Lodge and the brethren were determined to build it from the logs and timber available from the sawmill.
Donations of lodge furniture were made, including a piece of stone donated by Bro King from the same quarry in Palestine that was used in the building of King Solomon's Temple. This stone was later used to make two ashlars for the lodge.
A site close to the historic Yungaburra State School was purchased for £40 to build the lodge and within six weeks, they had a meeting place.
On 30 October 1922, the hall was officially opened with 54 brethren attending, including the M.W. Grand Master of Queensland, Charles Stumm K.C.
Every Saturday closest to the full moon, the men would host their meetings and ride their horses home in the bright moonlight.
RSVPs to the re-enactment can be made to 0418 879 308. The centre is located on the corner of Golfs Link Road and Elizabeth Street, Atherton.
Most Popular