4 October, 2023
Big boost to region as festival fun hits town
MAREEBA is buzzing with excitement as locals and tourists from across the region and the country gear up for the fourth and largest Savannah in the Round music festival this weekend.
By Ellie Fink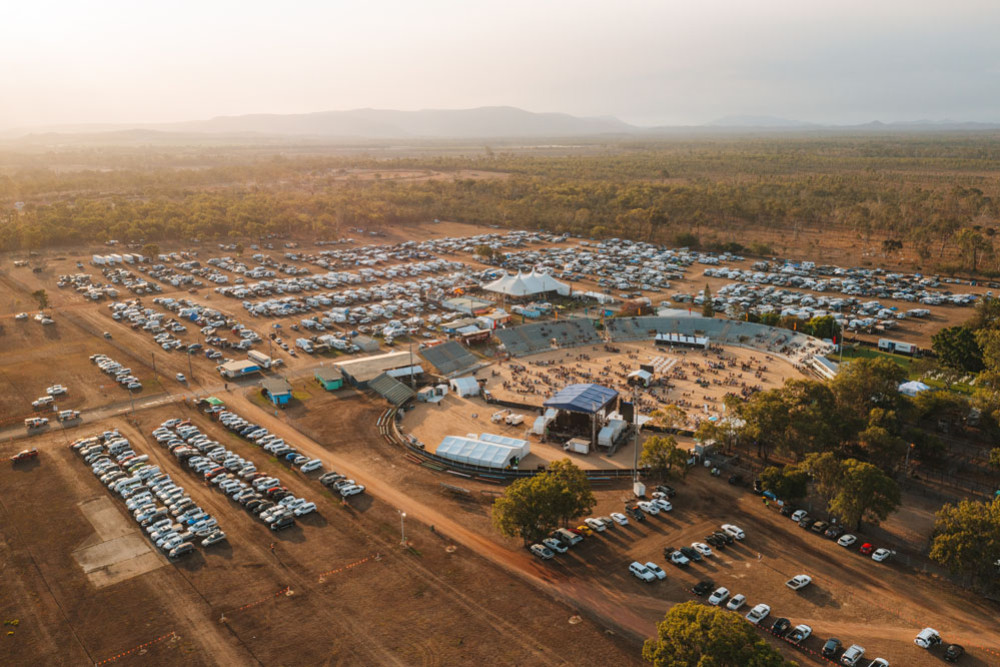 Dubbed one of the best music festivals in the southern hemisphere by organiser James Dein, Savannah single-handedly injected more than $5 million into the local economy last year.
With ticket sales already up by 20% from last year, Mr Dein said this year was set to be the best they have had yet. 
"The number of tickets sold could increase to 30% depending on last-minute ticket sales, especially for Saturday night with Jimmy Barnes headlining," he said. 
"As each year rolls by we've observed, worked with, and learned, from the audience, and I think Savannah will always be a pretty broad musical offering that will encompass not just country music.
"We will include pop, rock and blues and folk and a variety of music – it is like three or four festivals in one.
"If you have ever been to Bluesfest, you'll see a bit of that, or maybe CMC Rocks and the Gympie Music Muster, you have some Red Hot Summer in there as well."
Hoping to reach a younger demographic this year, Mr Dein and his team have worked together to select a line-up that will appeal to all ages. 
The event is also set to bring in some of the best cowboys and cowgirls from across the region, with the Great Northern Bullriding Series kicking off at the Big Top Music Hall. 
Adding the extra "country vibe", the backdrop of the bull ride and country music on Friday and Saturday evenings is set to attract a significantly larger audience to Kerribee Park.
With a line-up set to bring people to Mareeba from across the country, Mareeba Chamber of Commerce president Joe Moro says he is expecting a significant influx in business over the next week. 
"There is no doubt that this festival will inject a lot of dollars into the local economy and not just Mareeba but also the Tablelands," he said. 
"We think it is a positive thing for our community; it brings people in, and they spend their money here, whether that be getting a tyre changed or getting fuel or groceries.
"I think it is absolutely fabulous – it injects a lot of money and creates a lot of jobs, both permanent and temporary."
Excited to welcome hundreds of thousands of festival-goers to Mareeba, Mayor Angela Toppin believes Savannah is the biggest event next to the Rotary Field Days and Mareeba Rodeo for the shire. 
Anticipating more than 12,000 attendees, she welcomes everyone for a weekend of good energy, excitement and music. 
"The Savannah in the Round Festival is an extremely popular event and music fans come from far and wide to listen to the wonderful acts on offer," she said.
"The Mareeba Shire reaps the benefits of the festival long after it concludes, and it is wonderful to see how the event continues to grow. 
"I have heard from visitors who experience this part of the country for the first time when joining the festival, and then you will see them coming back again and again. It truly is such a fantastic way to showcase the natural attractions, lovely weather and climate that we are known for."
Tickets for Savannah will be available at the gate, but Mr Dein encourages those wanting to go to purchase them online. 
Tickets @ www.savannahintheround.com.au
Most Popular