16 August, 2023
Boats set to raid on Lake Tinaroo
ANTICIPATION in the boating community is building as the Wooden Boat Club of Cairns (WBAC) prepares to host their annual festival, The Great Tinaroo Raid.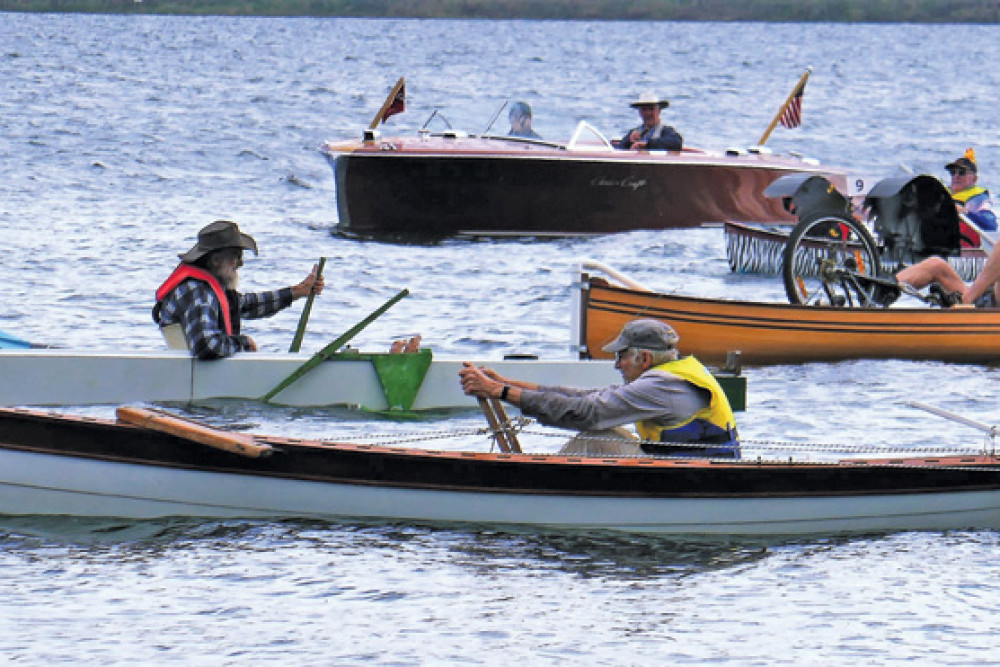 Set to "sail off" at the Tinaroo Sailing Club on Black Gully Road, the lake will come alive with a captivating display of wooden boats, ranging from canoes to racing catamarans, cruising yachts to sailing dinghies, and even steam and electric powered launches. 
One of the unique highlights of the  event is the assortment of handcrafted boats, created by WBAC members. 
Among those vessels is the twin-masted sailing boat, Iona, coming back after its recent accolade as the "Pride of the Fleet" at the Bribie Classic Boat Regatta, competing against a fleet of 90 vessels,
Kicking off this Friday afternoon, the Raid will commence with a "leisurely cruise", unveiling new and painstakingly restored boats, including a refurbished 50-year-old Hartley launch.
The main event takes "centre lake" on Saturday, 19 August, starting at 9.30am, with the Peculiar Propulsion Race, which is set to showcase the ingenious, unusual, and sometimes comical methods that members have conceived to propel their boats. 
In past events, these unconventional propulsion systems often lead to unexpected outcomes, providing endless amusement for spectators.
Another highlight of the Raid will be the donation ceremony, where WBAC will officially present a six-metre sailing vessel, Om Toch, to Sailability Cairns. 
Toch will find a new purpose with Sailability, an organisation dedicated to offering sailing opportunities for individuals with disabilities. 
Following the donation ceremony at 11.30am, attendees can watch the Paddling and Rowing Race, featuring a diverse array of watercraft and participants and after lunch, the Seagull Race will set sail at 2.30pm.
The Seagull Race competition showcases boats powered by heritage Seagull outboard motors, evoking nostalgia from the 1930s. 
Saturday's festivities will end with the Grand Parade of boats at 4.00pm, followed by the opportunity for attendees to cast their votes for the Best Boat.
On Sunday, 20 August, the event concludes with a relaxed morning sail, paddle, row, or steam/electric cruise, and a lunchtime wind-down.
Entry to the Raid is free to the public, with more details and the complete event itinerary available at www.woodenboatscairns.com.au/tinaroo-raid-2021
For inquiries and additional information, contact Roger Fryer on 0417 266 555 or email wbacairns@gmail.com
Most Popular