21 November, 2022
Bonnie's makes her mark in the bull riding world
AT only 14 years old, Bonnie Milgate is doing the unimaginable, coming eye to eye with some of the rankest bulls, following in her father and brother's footsteps.
By Ellie Fink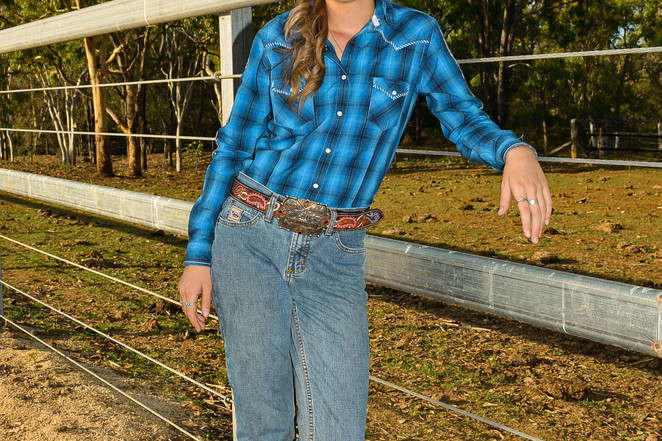 From a very young age, Bonnie has been heavily involved in the rodeo scene, but within the last two years she has jumped on the back of a bull competitively.

Inspired by her brother and champion rider Wyatt Milgate, and her father Kyle Milgate who competed in Canada and America, Bonnie was determined to be the next big name in the chutes.
"Seeing my brother (bull riding) has really inspired me to give it a good go and he has always been someone I have looked up to," she said.
"I just decided one day that I wanted to give it a go and have some fun. At first it was a bit terrifying but then it kind of got more comfortable and the adrenaline just made me want to do it more."
Her first official mini bull ride in Charters Towers saw her making time, shocking spectators and her own parents with her strength and determination.
Since that ride, she has been hooked and has followed the ABCRA circuit with her family to take on as many mini bulls as she can.
One of her most memorable moments on the back of a beast includes the recent Great Northern Bullride in Atherton, where she made time on Lamont's mini bull "Robbery Bob" with absolute ease.
"It was a great competition, and I really gave it my all on that one," she said.
"I was standing in the chutes with my brother and some of the other open bull riders and I was really getting into the zone.
"I had so many people telling me to make this a good ride, because it may be my last on a mini bull.
"I went into it feeling pretty confident which really helped, but I would say every ride I make time has been really special."
Bonnie's trick to a good ride is having a connection with the beast and learning to move with it and not against it.
She proved her grasp on this technique at the Ingham Sugar City Rodeo where she took on "Publican", one of her favourites in the chute.
The connection between her and the bull motivated her to hold on and take control, even when she felt she was slipping.
"I felt a connection with this bull. I don't know how to explain it but when I was standing up in the chute and looking down at him, I felt that he was going to be a good one," she said.
"I still see him around at rodeos and remember what a good bull he is."
Bull riding has always been deemed a "man's sport", but Bonnie encourages girls and women to get involved with bull riding and to give it a shot no matter what anyone says.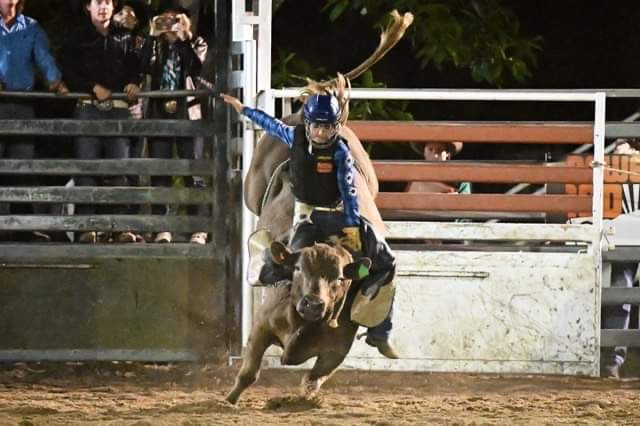 She said she has followed other young women in the scene and continues to be inspired by their bravery and determination.
Even though she has found herself mainly competing against boys, she believes they have been supportive of her every step of the way.
"I guess all the boys are kind of my mates and they see me just as another competitor," Bonnie said.
"It's really comforting as I have known most of them all my life and they all know my brother, so they know to watch out for me."
Bonnie's father Kyle has been by her side since her first ride in their backyard and was impressed by her determination and bravery.
He hopes Bonnie continues to do what she loves and that she will find herself on the back of a junior bull soon.
"We are just super proud of her, and she has really surprised us with how confident she is," he said.
"She practices a lot, and it has become like muscle memory to her. If she's sliding off she will make a move to get back up there.
"She probably has another few years on the mini bulls before things get a lot more serious on the junior bulls – some of them are pretty rank and bred to buck."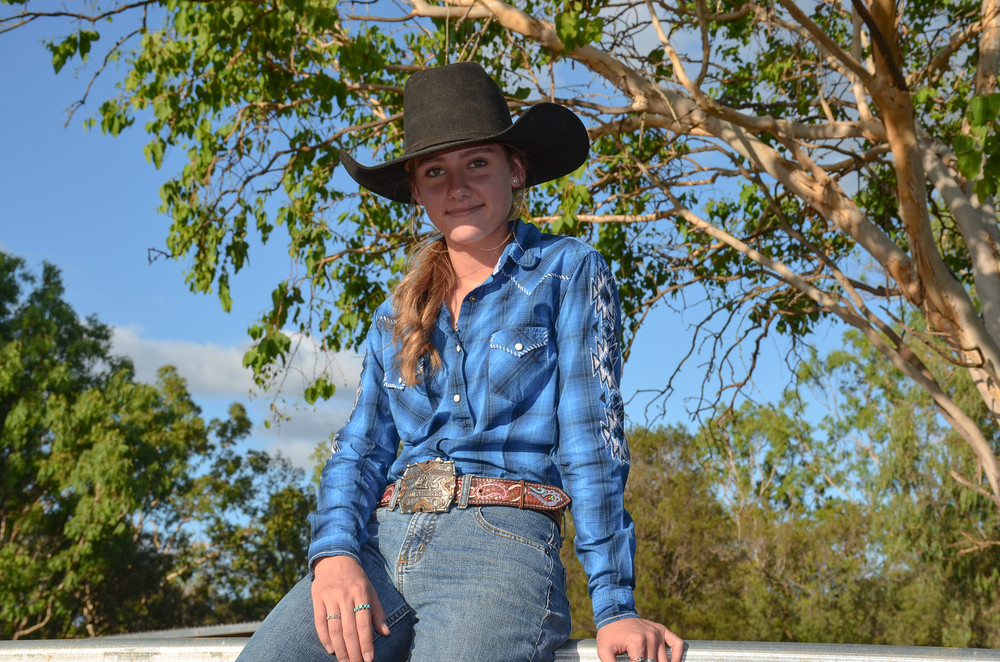 Most Popular