3 February, 2023
Bountiful harvest at Brazzale's
FRUIT hangs heavy on the mango trees of Brazzale's Premium Mangoes as the local family prepares to send out hundreds of thousands of mangoes to the southern markets despite the current wet weather.
By Rhys Thomas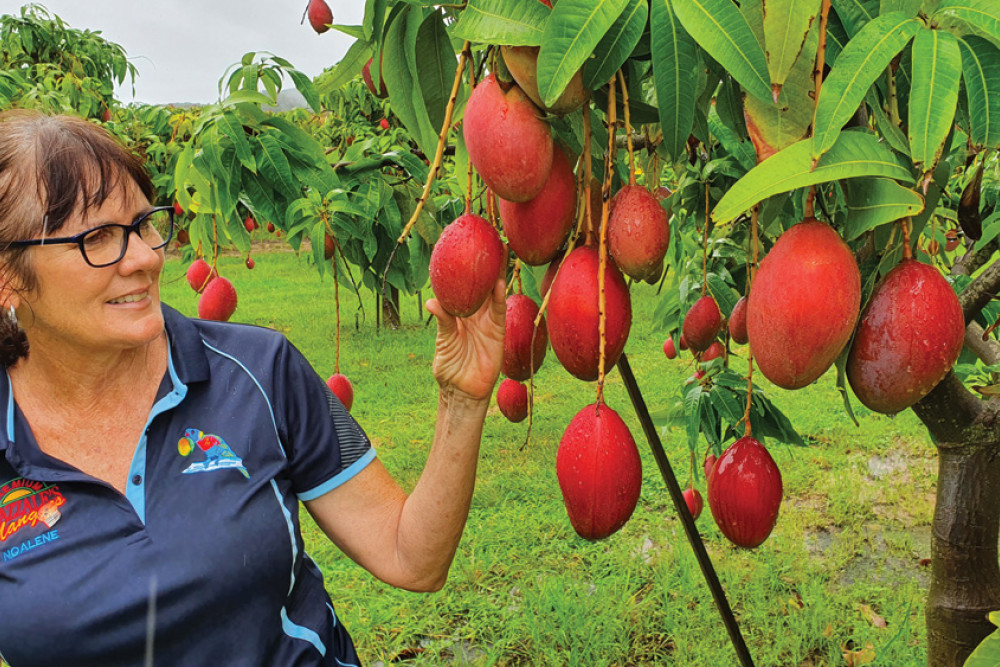 The mango season on the Brazzale Farms typically runs from September to March with the farm growing five different varieties of mangoes including the Palmer.
While mangoes are not typically known for their outlandish colours or hue, Palmer's are renowned for the beautiful purple hue they exude.
"They're very pretty and nice eating mangoes because the flavour is very good," Noalene Brazzale said.
KP and Keitt are the most bountiful varieties with roughly 60,000 trays being harvested each season, Calipso and Brooke are the other two varieties which are grown.
"The current weather is affecting our spray program and we haven't been able to get in and spray like we usually do," Mrs Brazzale said.
"So far the fruit is holding up okay but if the rain continues there
will be a lot of rain spot damage to the fruit but overall what we have been packing is quite good."
This year the farm is on track to hit a record high with roughly 150,000 trays of mangoes being packed and shipped off to the Sydney and Melbourne markets, some branded Brazzale's Premium Mangoes and others Outback Mangoes
Most Popular