22 August, 2023
Bravery and dedication
In a story that epitomises the spirit of dedication and community service, local paramedic Charles Khan has retired after 31 years of service with the Queensland Ambulance Service (QAS).
By Ellie Fink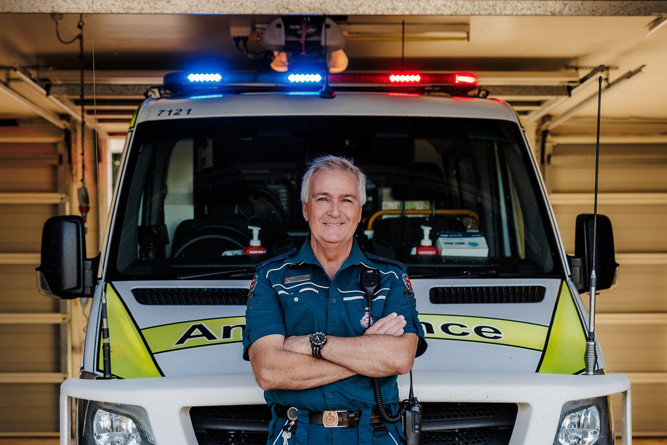 A well-known name in the community, Charles has tended to thousands of patients across the region, saving the lives of many along the way and is believed to be the longest serving paramedic at the Dimbulah station.
From humble beginnings as an honorary officer in 1992, Charles began his journey as a first responder that would see him become a respected figure in the community.
Spending a year at the Mareeba station gaining as much experience as he could, he then spent time in Townsville completing an introductory course. 
Working where he could with QAS, the idea of becoming a full-time paramedic never crossed Charles' mind until one day when his friend convinced him it would be a good idea. 
"A close friend, also a paramedic, Tony Virzi, urged me to try for a full-time position," he said.
"I worked various jobs until I was successful in gaining a position at the Mareeba Station on 31 July 1994 and I completed on the job training and became fully qualified in late 1996. 
"In December 1996, I moved to Dimbulah station and have remained there, working full-time, ever since… well up until Thursday 1 August 2023!"
"Everybody has a story, and if you are prepared to ask and then listen, you can learn some amazing things"
When beginning his career, Charles didn't know what to expect, but he soon learned the intense, yet consistent, nature of the job. 
He said he would recommend the paramedicine field to anyone who was up for a challenge in their life.
"It was very exciting, and the work was more intense than I had imagined," he said.
"I always knew that the ambulance attended to emergencies, but I didn't fully realise the consistency and scale of the work undertaken.
"If the thought of a challenging career excites you, then give paramedicine a go."
Amidst the challenges and intensity, Charles found solace in the heartwarming interactions with people they met. 
Every patient had a different story to tell, and he instantly fell in love with the social aspects of being a paramedic. 
"Meeting some wonderful people...everybody has a story, and if you are prepared to ask and then listen, you can learn some amazing things," he said.
Now he is retired, Charles hopes to get back a "normal sleeping pattern" and spend some time doing what he loves. 
Over his career, he said he has had a tremendous amount of support from the community and from his colleagues at the station.
"My family has always been understanding of the demands placed upon me, especially in a small community," he said. 
"I had great support from colleagues, the community has always been so supportive, and it's been lovely to see the relief upon their faces as you arrive. That is very satisfying."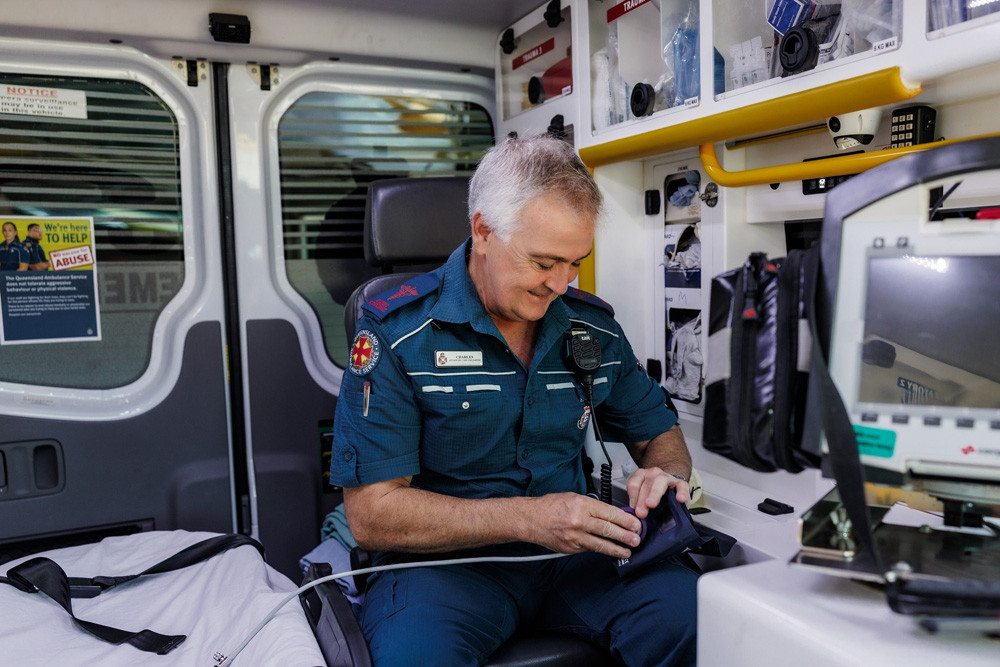 Most Popular