30 March, 2023
Bridge rename honours Madden
FAMILY, friends and past colleagues of the late Bob Madden gathered in Speewah last week to officially rename Groves Creek bridge to Bob Madden bridge.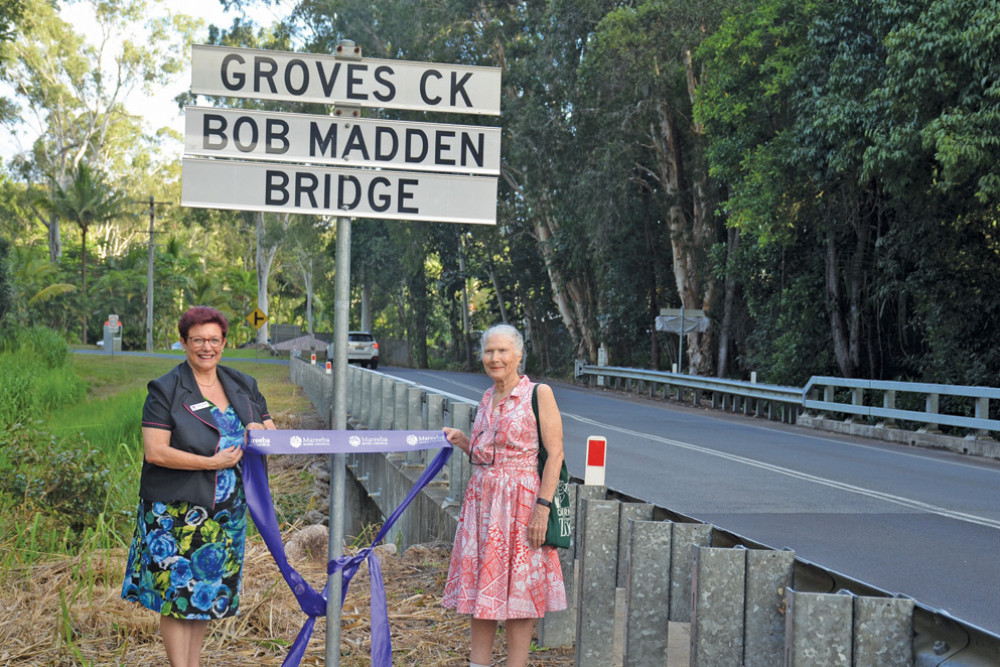 A submission from Marie Madden and the Speewah District Residents Association to Mareeba Shire Council to rename the bridge was well received in the small community, with Mr Madden's legacy one to be recognised for years to come.

The bridge at the entry to the small community was a project on which Mr Madden worked hard to improve, with heavy rain often flooding the town in.
In honour of his dedication and commitment, the council officially renamed it with no hesitation.
"It's been a long journey but we have got there," Mayor Angela Toppin said in her address.
"When this matter was presented to councillors, there was no hesitation in supporting the renaming of this integral infrastructure after a member of this community who gave so much during his life and made a big difference to this community."
Speewah District Residents Association chair Annie Austin expressed her excitement to be renaming the bridge and to see his dedication to the community truly recognised.
"The contribution that (Mr Madden) made in his many different areas that have been very important – especially the telecommunications because not along ago we didn't have phone service," she said.
"It was his determination to make sure Speewah had things that were fitted to Speewah."
Most Popular