30 October, 2022
Bucking bulls to give a good show
QUEENSLAND'S toughest cowboys will take on some of the hardest bucking bulls in the country in the final of the Great Northern Bullriding Series on 5 November at Atherton's Mungalli Creek Dairy Stadium.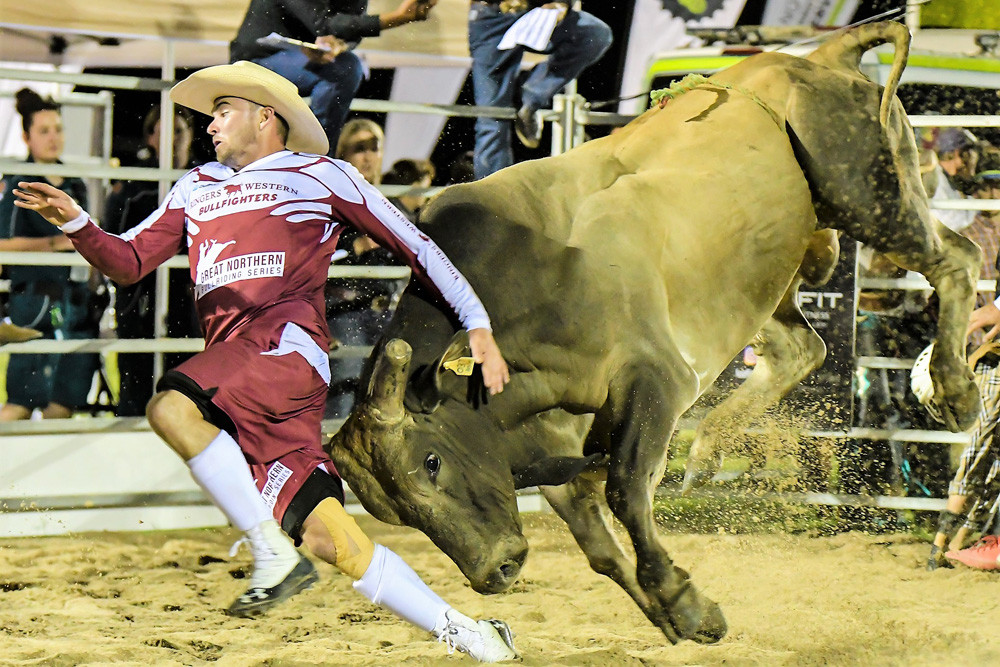 For the second year in a row, Atherton will have the pleasure of hosting the final round of the series as they raise money for the Make A Wish foundation, with the proceeds from the final going towards the cause.

There will also be an auction on the night, with volunteers making rounds asking for donations as well as when manning the gates as thousands flock to the stadium for the finals.
The series final is set to be an adrenaline-filled decider as a hair's breadth separates the top three bull riders.
Professional Rockhampton rider Lane Mellers leads the ladder followed closely by local Wyatt Milgate in second and Mount Molloy rider and open debutante Jayden Brittan in third.
Great Northern Bull Riding Series spokesperson Peter Brown said it would all come down to Saturday's final round.
"This is the race for the title, the top two bull riders have only a seven-point separation and in bull riding, that is nothing – the title could be won or lost on the night," he said.
"This kind of a final you don't see every weekend in this part of the world, it will be a not-to-miss event for a great cause."
While the riders may be some of the best in the circuit, they will be going up against some of the toughest, quickest and rankest bucking bulls including the infamous Pandemonium and Slide Out – no cowboy has survived eight seconds on either bull's backs.
Tickets for the final are still on sale and can be bought on the TryBooking website by searching "Great Northern Bullriding Series Finals Atherton".
The gates open at 5pm with the first bull set to come out of the gate at 7pm.
Most Popular