29 August, 2022
Bulls charge into finals
THE Mareeba Bulls Premier Men have solidified their place in the finals after a 5-1 win against the Innisfail Cutters on Saturday night while the Premier Ladies 1-0 loss has done little to deter their spirits or alter their finals chances.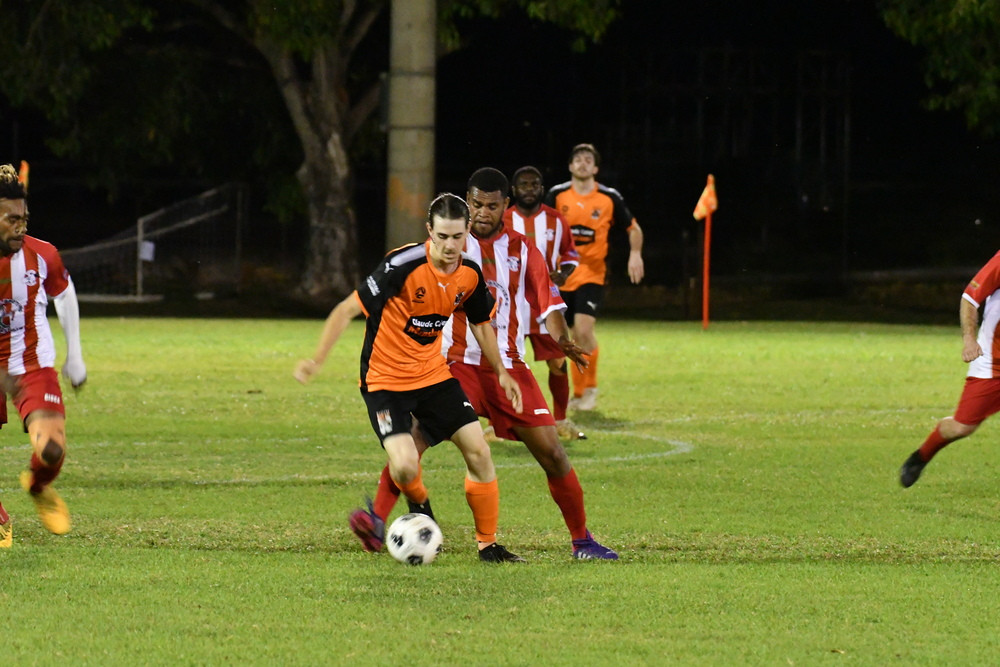 It was a weekend carnival of football at Mareeba's Lindsay Stadium on Saturday as the Mareeba Bulls hosted grades from juniors all the way to their highest grades. 

The Premier Men have been on the warpath for the past few months, rising through the ladder and securing themselves a chance at the finals with their recent victory solidifying their position even further. 
The Premier Mens win has secured a home semi-final for both the men and ladies teams this coming weekend with the men facing off against Southside Comets. 
Earlier on Saturday night, the Premier Ladies faced off against their Innisfail counterparts in a tough match, conceding the only goal scored in the match.
Coach Marcello Savaglio said the team was missing a few key players and their defensive strength was down. 
"We were a bit understaffed and missing a few players in key positions but we started well and maintained possession well," he said.
"They had two chances at goal and one of them stuck, we tried to fight hard to get the victory but we couldn't. 
"The girls put up a good fight despite missing some of those key players, the first time our goalkeeper touched the ball was when she got it out of the net."
Now the ladies will again play Innisfail in their first semi-final at home and begin their fight to the top during the end of the season.
Most Popular