20 November, 2023
Calling all tradies to come and have a hit
CALLING all tradies to come to the Mareeba Golf Club this Friday for an afternoon of fun  action on the fairway.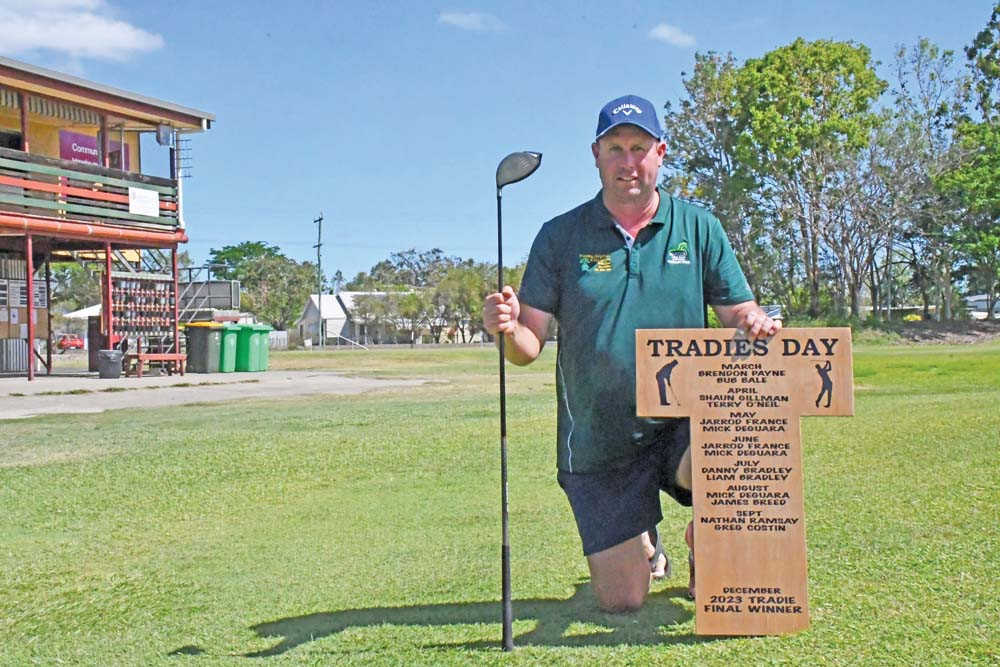 The Tradies Golf Day, hosted on the last Friday of every month, was created as a way to improve membership numbers in the club and connect tradies across the region. 
The 9-hole competition will be hosted on 24 November from 3pm, encouraging tradies to "knock off early" for the event. 
Organiser Michael France says  that despite the name, everyone is invited to compete. 
"It's not just tradies, it's also for women, school students, anyone that just wants to come and play some golf," he said. 
Since the first event, many players have signed up with the Mareeba Golf Club, allowing them to stay open and host more competitions. 
"There has been a lot of golfers who weren't members join up, and that is just really good for the club," Michael said. 
"And it's really good for people as well to finish early on a Friday and just chill out."
This month's winners will have their names printed on the Tradies Golf Day shield and receive a huge prize sponsored by Daryl Fraser of Fraser Automotive and Diagnostic Repairs. 
Shotgun starts at 3pm on Friday 24 November at the Mareeba Golf Club. Entry into the competition is $20 per person.
Most Popular