4 August, 2022
Campaign push for home birth funding
REPRESENTATIVES of the Atherton Midwives and Mothers Alliance have started a campaign to get the State Government to fund home births, saying women who want to give birth at home are having to pay out thousands of dollars for the privilege.
By Robyn Holmes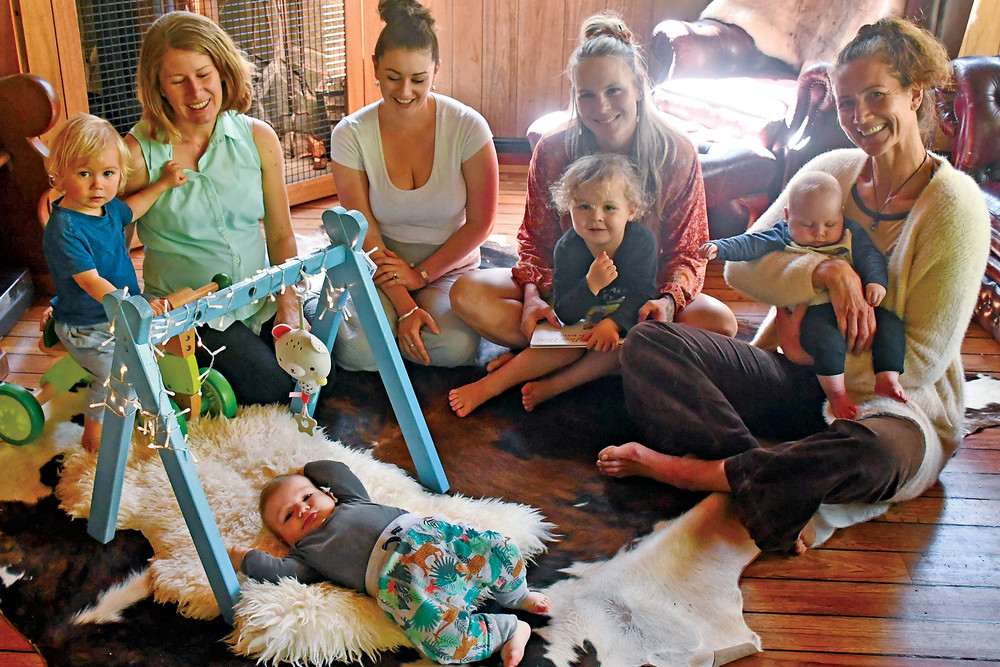 Sarah Curcio and Jeralyn Mawdsley, have already met with Member for Hill Shane Knuth and written a long and well-researched letter outlining the reasons why the Queensland Government should join the other mainland States and fund births at home. 
They say it currently costs between $4000-6000 to hire a private midwife to have a homebirth. Ms Mawdsley is currently 25 weeks pregnant and is planning to homebirth under the care of private midwife Tanya Fleming, but this will have to come out of her own pocket after Queensland Health rejected her application for homebirth funding. 
"The high cost involved effectively makes access to homebirth a financial privilege and discriminates against women of lower socioeconomic status by denying them affordable options for homebirth," Ms Curcio said. 
"It's time for Queensland to catch up. We are aware that Queensland Health is working on finalising the Queensland Normal Birth Strategy and within that there is a Publicly Funded Home Birth (PFHB working group. 
"This gives us some hope that long standing issues within Queensland maternity care will be improved and access to PFHB is in the not-too-distant future." 
But the women fear that the government may only implement PFHB programs in metropolitan areas, further widening the healthcare gap for women living in regional and rural areas. 
"Women and families of our region deserve and expect to have access to high quality maternity care that is evidence based and tailored to meet their individual needs, including access to homebirth, just as much as women of any other region," Ms Curcio said. 
"The biggest barrier for women accessing homebirth is affordability - currently local women would need to pay approximately $4000-$6000 to have a private midwife at a home birth." 
She said it would actually cost the government less to fund home births than to fund hospital births. 
"Introducing PFHB to Queensland will ensure equity of outcomes for women and their baby and a significant cost reduction to the public health system," Ms Curcio said. 
Quoting research, she said the average pregnancy birth and postnatal care costs per women within the public health setting typically ranged from $3903 (continuity of midwifery care) to $5,494 (standard hospital care) but could amount to a whopping $25,000, especially given most women were over-serviced. 
"Whilst the cost of PFHB has not yet been calculated in Australia, UK research has found that homebirth provides a 35 per cent saving compared to hospital birth," she said. 
The women also claim that research shows hospital practitioners routinely utilised practices that could disrespect, bully and frighten women into accepting unwanted medically controlled treatments. 
Research showed that negative interpersonal difficulties experienced during labour and birth for example, feeling pressured, unsupported, ignored or abandoned generated a 'hotspot' for the development of trauma and PTSD.
"The growing body of research into homebirth highlights the many advantages of having a baby at home. 
If a woman has a low-risk pregnancy then research shows that the home is actually the safest place for her to birth her baby," Ms Mawdsley said. 
She said PFHB could also be beneficial for Aboriginal and/or Torres Strait Islander women who should have a choice to stay in their community and have their baby surrounded by family. 
The two representatives fear that some women who are desperate to have a home birth and cannot afford a registered midwife will opt for what is called freebirth when no medical professionals are present. 
"We wish to highlight the key difference between homebirth, being with a registered health professional and freebirth, being without any registered medical assistance," Ms Curcio said. 
"While we respect the choice of all women in relation to their birth, no woman should ever feel so traumatised by a system, which is supposed to be there for their safety, that they have no other option but to risk their life or the life of their baby to avoid further trauma. 
"Ensuring that all Queensland women who are suitable and would like a homebirth can access safe evidence based care through a well-designed publicly funded homebirth program must be a priority." 
A Queensland Health spokesperson said the organisation was currently engaging with key maternity stakeholders to explore options that supported women in their choice of birthing, including home birth. 
"A public-funded home birth service would require strong evidence and safety frameworks to meet the needs of the community," she said.
Most Popular