4 October, 2022
Car rally ready for take off
ORGANISERS of the Tour de Cassowary classic car rally are excited to announce the event is back again in 2022 and vow nothing will stop it from going ahead.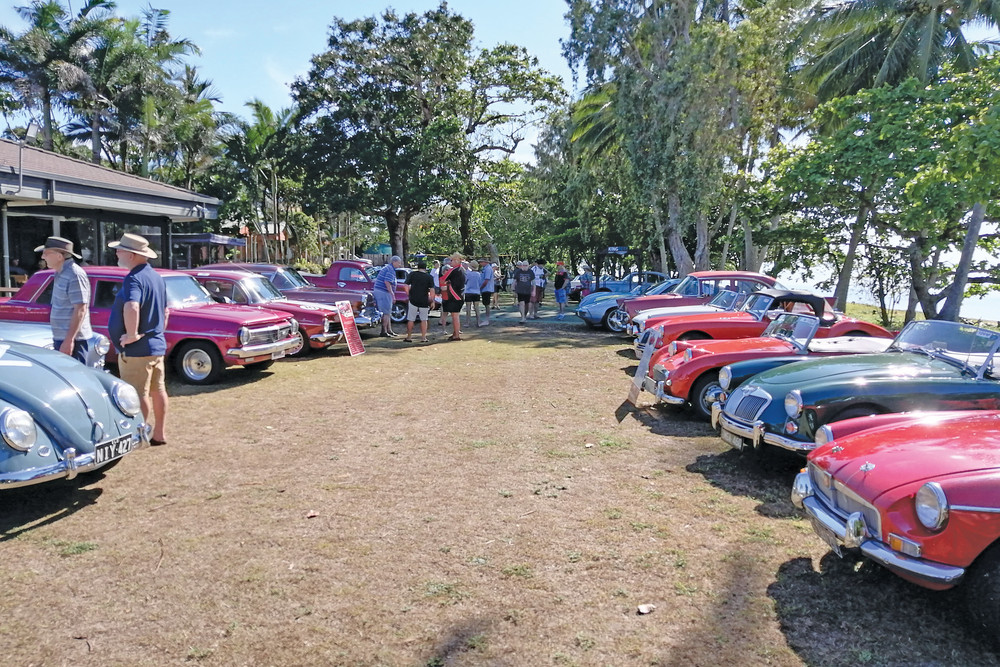 Fiona Halloran and Allan Blair, from the Far North Queensland Restorers Car Club, say Covid didn't prevent the race from happening last year and nothing can stand in their way as they plan for the rally to blast off at the end of October.

Open to classic vehicles 30 years of age or older, the rally, starts at King Reef Resort, Kurrimine Beach on Saturday 22 October.
Vehicles of less than 30 years of age can also enter if the vehicle type was released prior to 1992.
This year, the run will concentrate on the Mission Beach region, with competitors asked to be at King Reef Resort at around 8.30am for registration. All the details of the rally will be presented at the drivers and navigators briefing prior to the start at 10am.
The awards and trophy presentations will be presented after the Concours d' Elegance which commences at around 3.30 pm after the cars return.
With most competitors usually staying at Mission Beach on the Saturday night of the rally, Fiona says those who wish to participate should start booking accommodation now, as there were already more than 25 entries.
She said the best time for the public to attend would be Saturday morning prior to the start or during the Con-course d' Elegance after 3.30pm on Saturday.
"As usual we would like to thank our sponsors which include Shannons who supply the major car of the tour trophy, Paronella Park, Pacific Coast Eco Bananas, Australian Bananas, Tully Sugar/Cofco and, of course, King Reef Resort," she said.
Further information and entry forms can be obtained by emailing to dkhalloran2@bigpond.com (0418 635 604) or Allan Blair. blairam@bigpond.net.au (0467 195 905).
Most Popular