13 December, 2022
Christmas lights up local homes
CHRISTMAS lights have sprung up all over the region, allowing locals to get into the spirit of the season.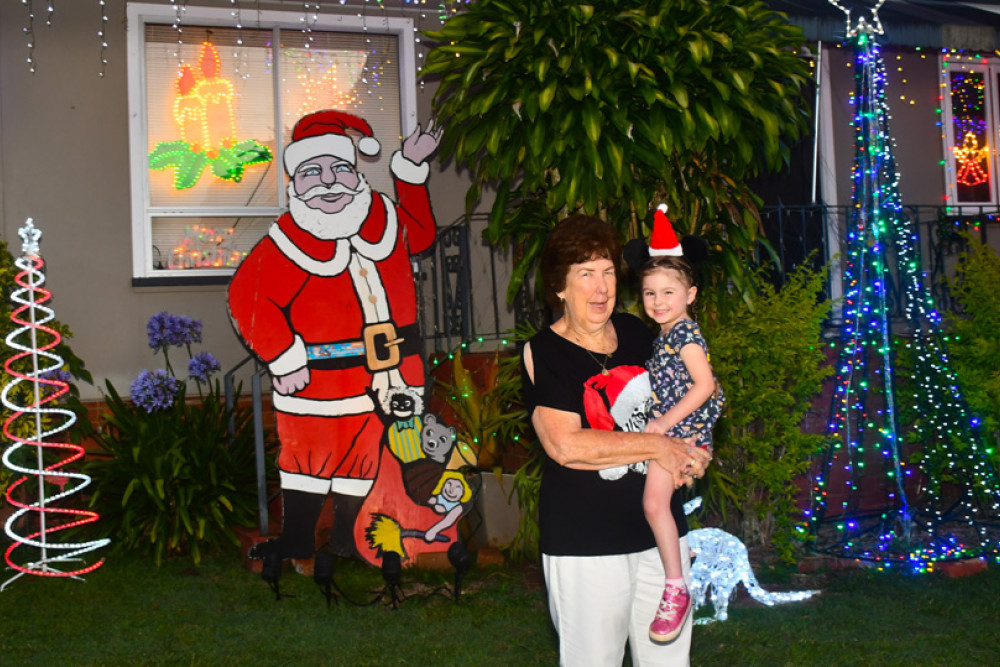 Tablelands Regional Council's Christmas Lights Competition received 35 entries this year, with the winners to be announced on Thursday.

Mayor Rod Marti is encouraging residents to get out across the region and see the nominated houses and streets by following the Tablelands Christmas Lights Trail.
"It's great that yet again our community is full of Christmas cheer and keen to show off their fantastic light displays," he said.
"Residents invest a lot of time and effort, as well as creativity, into making this a very special time of year — so grab your friends and family and tour the Tablelands so you don't miss out on the spectacle of these sparkling displays.
"A big thanks to The Express for sponsoring the competition."
Participants are asked to be considerate of others and ensure lights are turned off by 10pm each night.
Mareeba Shire was also very happy with the number of entrants this year, with 30 entries.
Mayor Angela Toppin encourages residents to get out and enjoy the Christmas Lights Trail.
"This event really contributes to the community spirit and the annual Christmas lights drive by has become a tradition for many families," she said.
The winners of Mareeba Shire's competition will be revealed on Friday.
CHRISTMAS LIGHTS
Atherton
5 McKenzie Close
27 Canopus Circuit
2/40 Tumbare Street
8533 Kennedy Highway
33 Paine Street
17 Nerboni Close
3 Danbulla Crescent
2 Fourth Avenue
35 Mountain View Drive
5 Ellwood Close
Herberton
19 Holdcroft Drive
Kairi
33 Irvine Street
Malanda
7 Burton Close
33 Topaz Road
Millaa Millaa
8 Main Street
Mount Garnet
69 Garnet Street
Ravenshoe
18 John Street
53 John Street
16 Rogers Street
380 Millstream Parade
Tolga
1 Karlindon Close
7 George Street
39 Filippo Close
46 Filippo Close
33 Rankine Drive
79 Rankine Drive
Yungaburra
38 Oleander Drive
40 Oleander Drive
3 Wattle Close
Streets TRC
Main Street, Atherton
Ellwood Close, Atherton
Main Street, Millaa Millaa
Filippo Close, Tolga
Rankine Drive, Tolga
Oleander Drive, Yungaburra
Mareeba
2 Leinster Drive
5 Amaroo Drive
12 Borland Street
13 Borland Street
32 Kowa Street
46 Godwin Drive
28 Godwin Drive
1 Constance Street
9 Damien Street
7 Peluchetti Place
12 Yarrabee Close
3 Durston Street
12 Maria Close
9 Curlew Close
3 Lannoy Street
Dimbulah
39 Hambling Street
Kuranda
3 Daniel Place
Rural
149 Slape Road, Mareeba
3580 Mulligan Highway, Mount Molloy
1268 Mareeba - Dimbulah Road, Mareeba
Streets Mareeba
Borland Street (two entries received)
Peluchetti Place
Fenwick Street
Kenneally Estate / Godwin Drive
Godwin Drive
Lannoy Street
Mareeba Businesses
Allen's 4x4, Tint & Signs, 10 Basalt St 
Mareeba Property Management, 18a/135 Byrnes St 
Max Employment, 14/135 Byrnes St
Most Popular