17 July, 2023
Close loss for Roosters
The Atherton Roosters and competition heavyweights, Kangaroos, engaged in a blockbuster showdown at a very wet and muddy Vico Oval on Sunday afternoon.
By Ellie Fink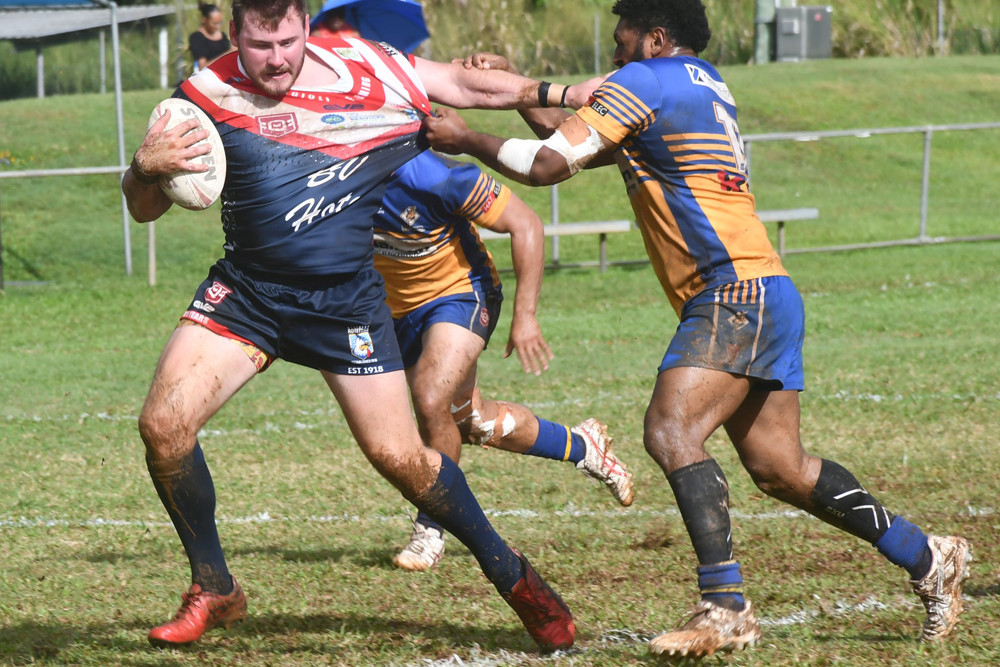 With the Roosters up 22-20 midway through the second stanza, a try with seven minutes left on the clock sealed a 26-22 win for Kangaroos.
Despite the loss, the Roosters were brave in their challenge and pushed Kangaroos to the limit and times looked well on top of their opposite.
Both teams crossed three times in a very entertaining opening session which featured some end to end efforts and went to the break locked up at 16 all. 
The Roosters won the restart with Reece Munster's try pushing them ahead 22-16. From here, the Roosters kept the pressure up and went close to posting another two four pointers. 
Kangaroos enjoyed a glut of possession in the closing stages and were able to fine the line for their match winner through some tired Roosters defence.
In the under 18 match, the Roosters won over Kangaroos 22-12, while the reserve grade points went to Kangaroos 26-10. 
This Saturday, the Senior Roosters host the local derby rugby league action against the Mareeba Gladiators. 
Most Popular