8 February, 2023
Concerts set to sing in Yungaburra
FREE community concerts will kick off at Yungaburra's relatively new Rotunda after a successful opening of the facility last year.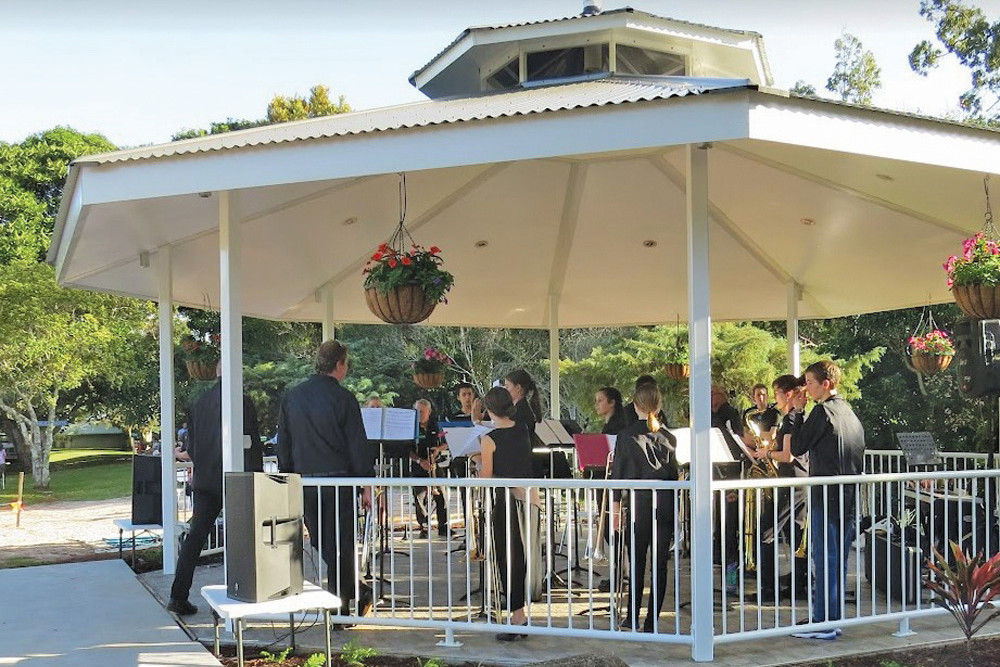 Brought to reality by the Yungaburra Beautification Committee, the rotunda hosted a Christmas concert but will now feature on selected Sundays of the year with free performances from a variety of bands and singers to be on offer for the whole community.
The first concert will be held on Sunday 12 February from 3pm to 5pm and features the very popular and easy listening Hot Shots Big Band. Their repertoire will consist of an electric mix of big band music from classic swing to modern pop.
All Tablelanders are invited to attend the concert which will be held in Bruce Jones Market Park. Parking will be available via Elm Street from 2pm.
They are encouraged to bring along a chair or a rug and enjoy a couple of hours of wonderful music and to take their own drinks and nibbles.
If it is wet, the show will still go on but will move to the ballroom at the Yungaburra Hotel.
Yungaburra Beautification Committee chairperson Sue Fairley said other activities are also being considered for the rotunda this year.
"We are aiming to hold movie nights throughout the year, but also, we are in the process of locking in the dates for the Sunday in the Park concerts," she said.
"If any band would like to showcase their music on a Sunday afternoon or evening, we would love to hear from them either through the Yungaburra Beautification Facebook Page, or by calling me."
If anyone is interested in volunteering to help at these local events, please contact Sue on 0417 735 724.
Most Popular