16 March, 2023
Crankworx makes return to the north
THE world's best mountain bikers will return to the slopes of Smithfield earlier than expected as Crankworx announces its return to the Far North in May.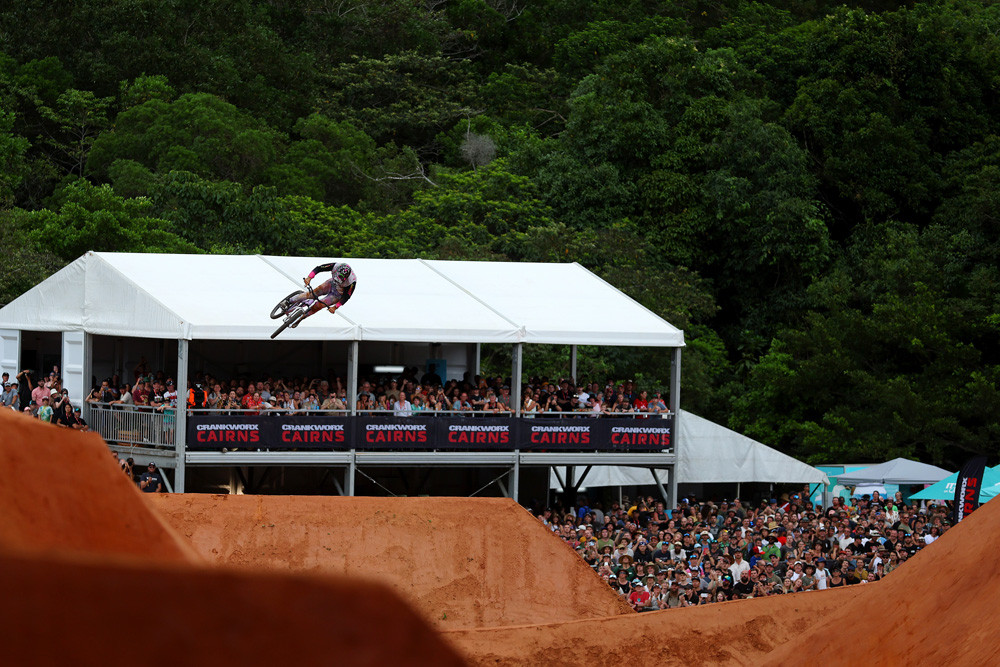 Crankworx is a world renowned competition that brings together the best in the business to compete at some of the most beautiful locations on Earth.

Dubbed "The Paradise Edition", the Cairns event ended up drawing in tens of thousands of locals who either spectated, volunteered or even rode in the competition.
Events in the works include Slopestyle, Downhill, Dual Slalom, Speed & Style, Pump Track, and Whip-Off, among others.
Racing action at Crankworx Cairns, as well as at all other stops on the 2023 Crankworx World Tour, will be available live and on demand on Red Bull TV.
Tourism Tropical North Queensland chief executive officer Mark Olsen said Crankworx was a game changer that would position Tropical North Queensland as an internationally renowned mountain biking destination.
"The inaugural Cairns Crankworx last year showcased the destination and its world-class mountain biking infrastructure to hundreds of thousands of people around the world," he said.
"We are looking forward to welcoming the athletes and their fans back to Cairns to enjoy mountain biking in the world's oldest rainforest and a holiday taking in the Great Barrier Reef and our ancient Indigenous culture."
The top 16 slopestyle athletes in the world will be competing at this year's event, offering the only chance for Aussies to see these elite athletes in the flesh as they pull out all the stops for precious Crankworx points.
For many local and Australian riders, this is a chance to not only test their abilities but also to rub shoulders with their heroes – the elite athletes who inspire them and set the standard for the sport.
12,500 people are expected to flock to the Smithfield Mountain Bike Park for Crankworx this year from international, national and local markets.
Athlete entries and spectator passes went on sale at the end of last month and locals can take advantage of a 15 per cent discount on single day passes.
For more information and to get your hands on your festival pass head to www.crankworx.com/cairns
Most Popular