20 April, 2023
Crazy fundraising for annual ball
MOYAMOYA Foundation founder Nicola Baker has been eating some of the weirdest and craziest foods including cow eyeballs in the name of fundraising in the lead-up to the annual Aussie Locums Blue Tie Ball.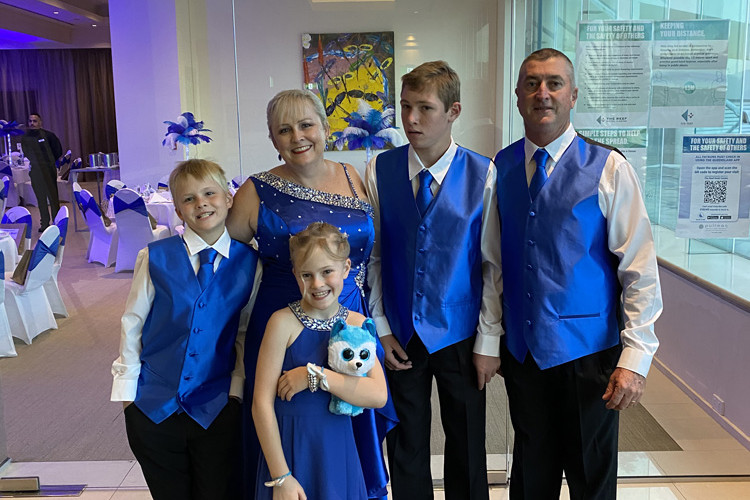 The 5 Days of May challenge was put out by Nicola in the lead-up to her annual ball, encouraging moyamoya families to do something that challenges them and raises money.

"5 Days of May is a gift to those who are going through our experience (being a family with Moyamoya)," she said.
"There isn't a lot known about moyamoya disease, so each person who participates will be able to raise funds and awareness for this rare disease. It's a way of giving some power to the people."
Nicola's challenge is to eat exotic and unusual foods in the lead up, with one of her craziest and outgoing food being a cow eye-ball.
She has also taken on octopus eyes and cumquats.
Recording herself eating it and posting it to her Facebook, she gained the attention of hundreds and has raised $400 in doing so.
She is encouraging anyone who is faced with moyamoya to join in on the challenge, whether it be walking every day in the lead-up to also eating cow eyeballs by entering at www.moyamoyaaustralia.org.au/campaign/5-days-of-may/
The annual blue tie ball will kick off on World Moyamoya Day, 6 May, at the Hilton in Cairns.
This year's guest speaker is Head of Macquarie Neurosciences Professor Marcus Stoodley, a man who has helped Moyamoya Australia research the rare disease and help support those who have been affected by it.
Tickets for the ball are $200 each and available to purchase at www.moyamoyaaustralia.org.au/blue-tie-ball
Most Popular