4 August, 2022
Creating play with recyclable plastics
THE SMALL environmentally oriented school of Mt Molloy is seeking bread bags from the community which they will exchange for new play equipment through the Wonderloaf Recycling rewards scheme.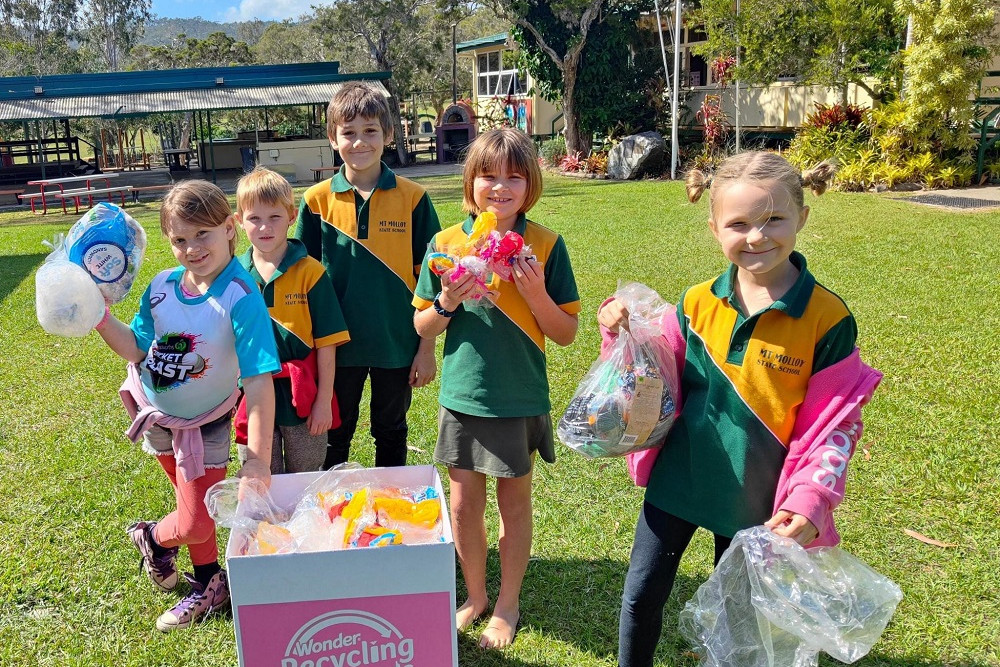 Every bread bag donated will help the school redeem points that can be used to purchase a variety of equipment that is made from recycled plastics. 
Mt Molloy State School principal Zarah- Rae Budgen says the students and community have enthusiastically taken on the challenge to collect as many bags as possible and are excited to get some more equipment. 
"This is the first time we are doing this project and so far, we have had a lot of support from the Mt Molloy community and Mareeba State High School," she said. 
"We are doing this to encourage kids to recycle and to help them become more environmentally aware. 
"Although our local council does not have the facilities for a recycling plant, we are still teaching the kids how to recycle to get them into good habits. 
"We would greatly appreciate any bread bag donation to be made to our school – they don't have to be Wonderloaf bread as we have a goal to get 5kg of bags." 
Any donations of bread bags can be made to Mt Molloy State School at 30-40 Fraser Road, Mt Molloy or contact the school on 4094 1261.
Most Popular